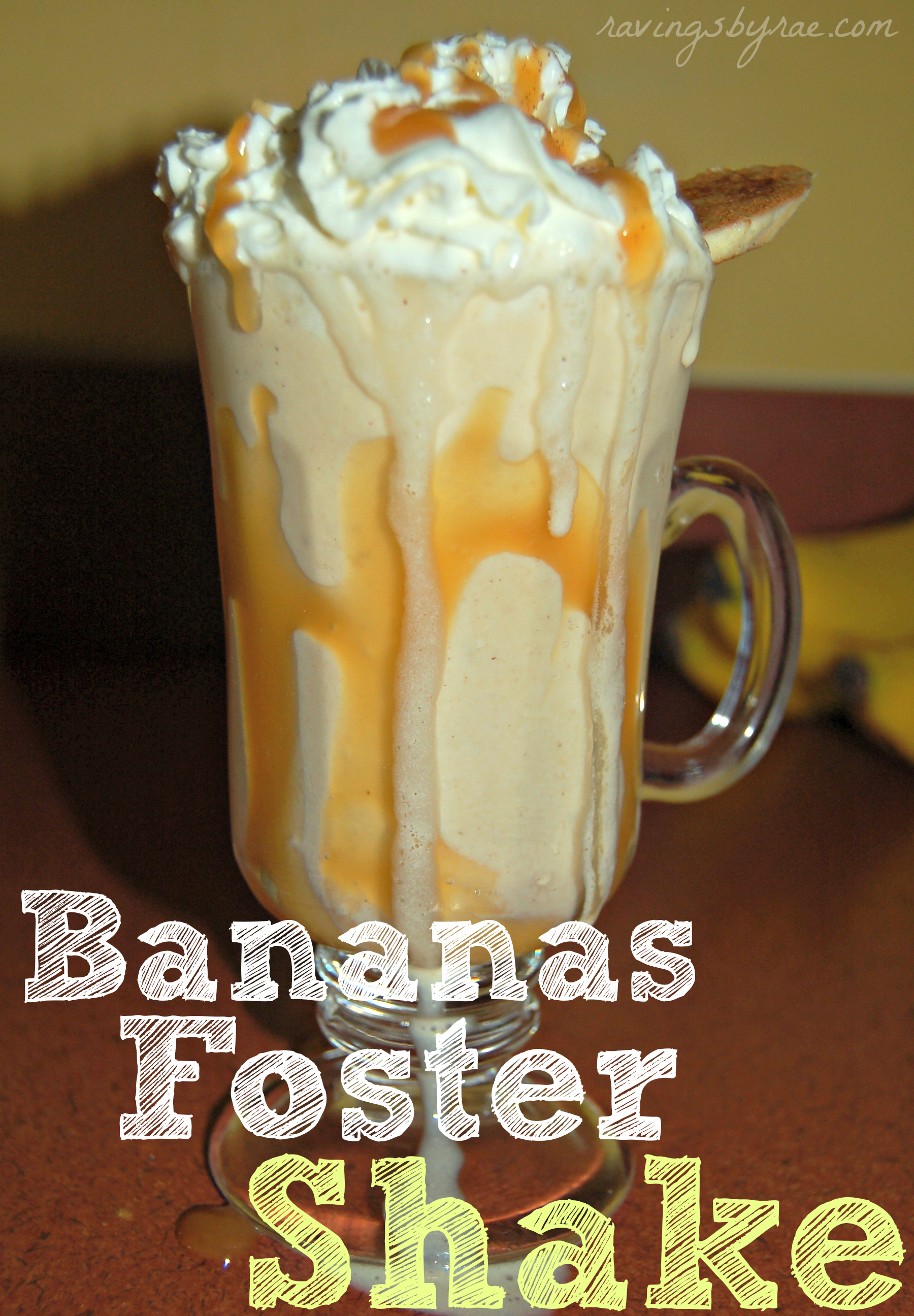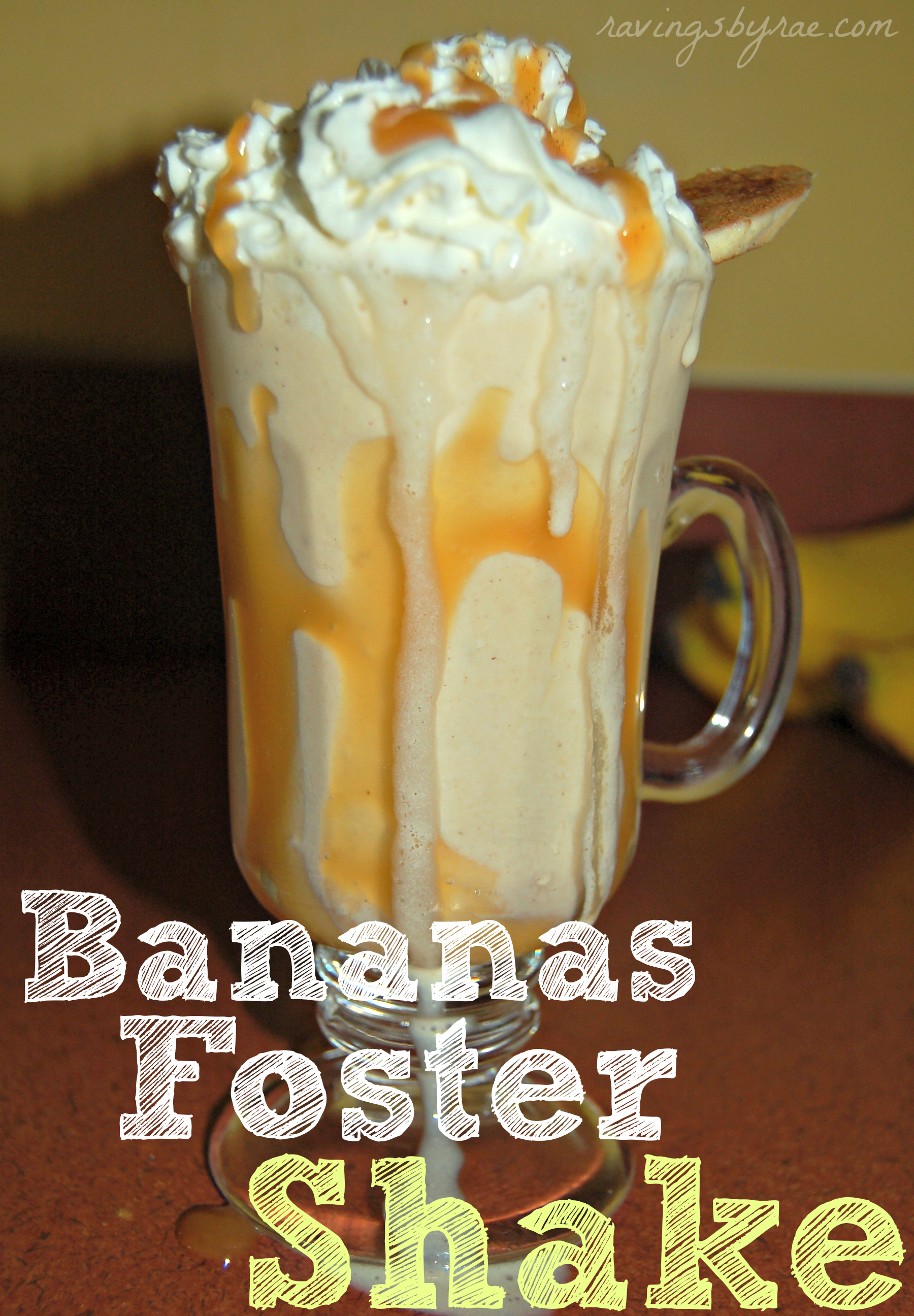 Am I the only one who likes messy shakes? 
A short back story. My boyfriend is obsessed with anything bananas foster related. So, I've created some different bananas foster related recipes that he has come to love. End of story. See? Told you it was short.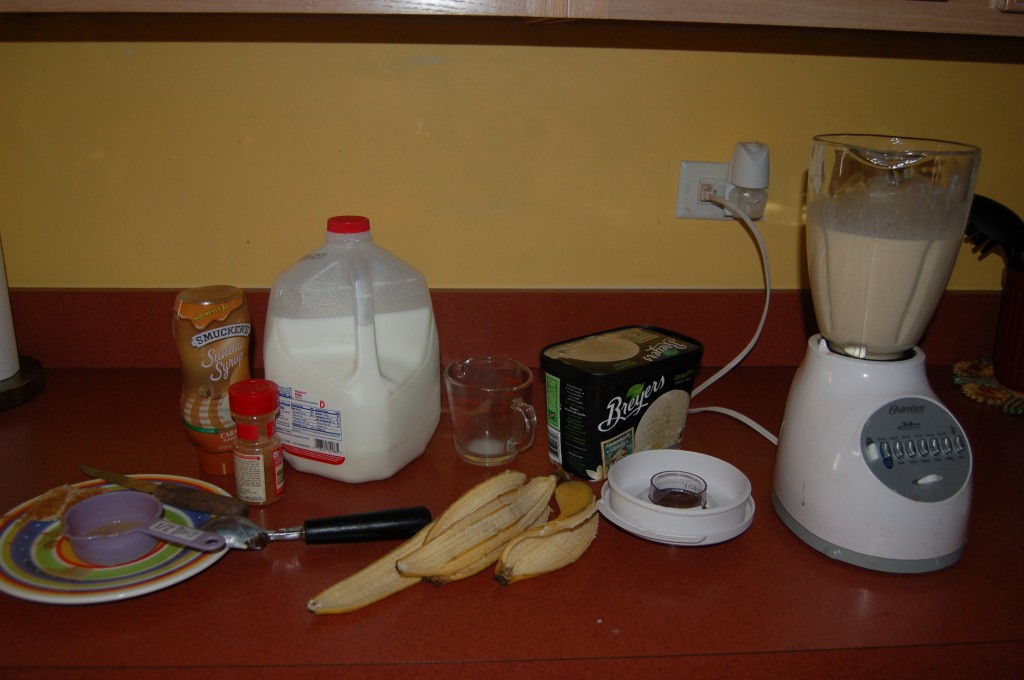 Relatively small clean up… a huge plus for me 🙂
This particular shake has become a favorite of his. Most people in my family think it's too sweet but in small amounts (8-10 oz) it's actually pretty tasty.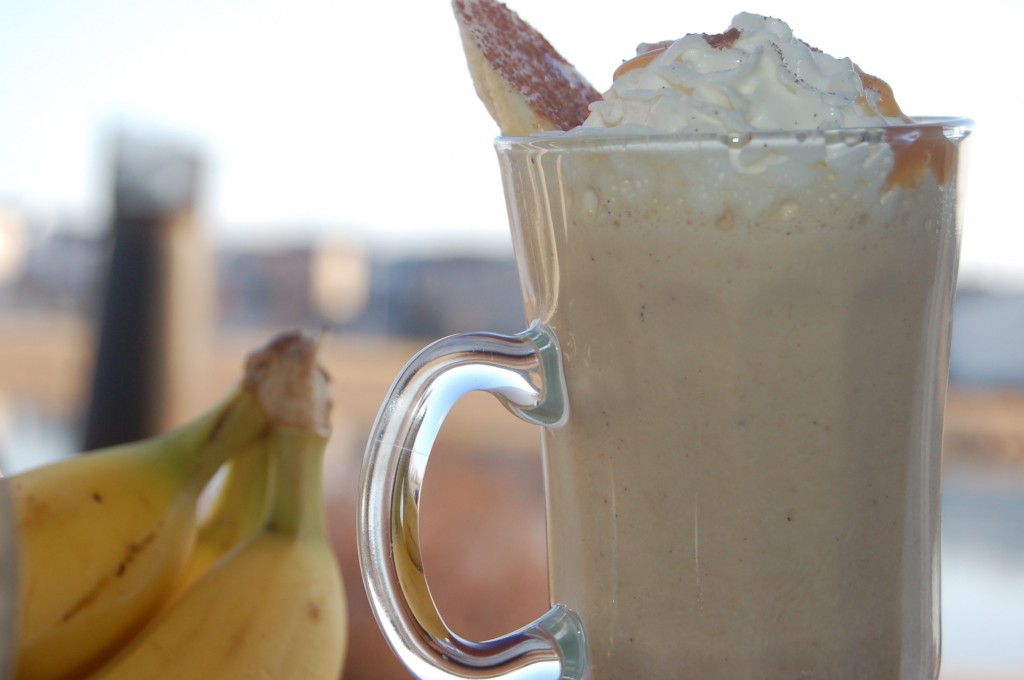 I like to top it with a slice of banana sprinkled with cinnamon. A sweet little treat.
Ingredients:
1 banana sliced
1/3 cup of milk
1/4 cup caramel
pinch of cinnamon
10 oz ice cream
whipped cream (optional)
Directions:
Combine bananas, milk, caramel, and cinnamon in blender.
Add ice cream and blend again.
Top with whipped cream, caramel drizzle, and cinnamon if desired.
Eat immediately.
Yields about 2 8oz servings