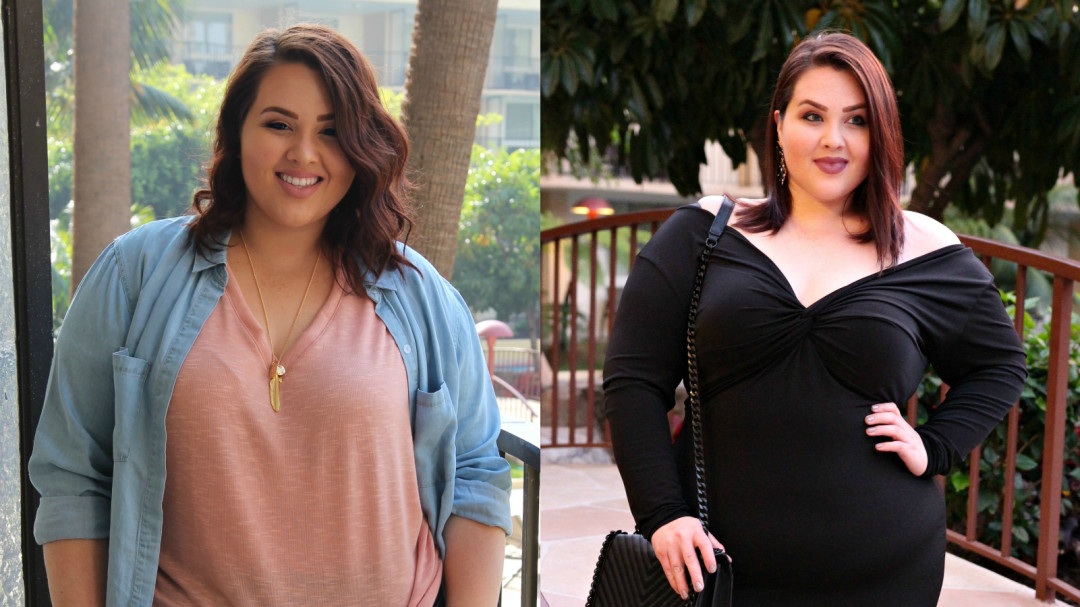 I was interviewed recently about my Valentine's Day plans and my general going out habits and it occurred to me that I don't really ha a life outside of my house. I love going out, I do. I love getting all dolled up and wearing fitted dresses and heels that are always a few inches too high for comfort. It makes me feel good, but being a single work at home mom means that I don't get that many opportunities to go out.
When I do have the opportunity to go out, I like to go all out. I'm in a phase where I don't really feel dressed up if I'm not wearing at least one article of clothing that is hella fitted. My outfits usually don't feel complete without a pair of cute heels. It seems like the cuter they are the more my feet hurt by the end of the night… but it's honestly so worth it.
I picked up this cute little black off the shoulder number from Charlotte Russe Plus. The knot in the front makes it interesting and the cut of it is simply perfection. It's totally on sale right now too if you're looking for a cute LBD for Valentine's Day. I wanted a pop of color with their the bag or the shoes, so I pair it with these bright magenta sandals. So freaking cute.. and also on sale right now. See, I'm looking out for your wallet right now.
Now, on a regular ol' day where I'm not going out for the night and I'm just hitting up Target with the babies… my outfit might look a little more casual. I'm so into the denim on denim look right now and even though it's the middle of winter, I am already dreaming of spring. I'm trying to keep my clothing palette on the lighter side. I tend to live in black, gray, and burgundy during the colder months.
So whether it's mom's night in or out, Charlotte Russe has my go-to styles for either occasion. 😉
Night Out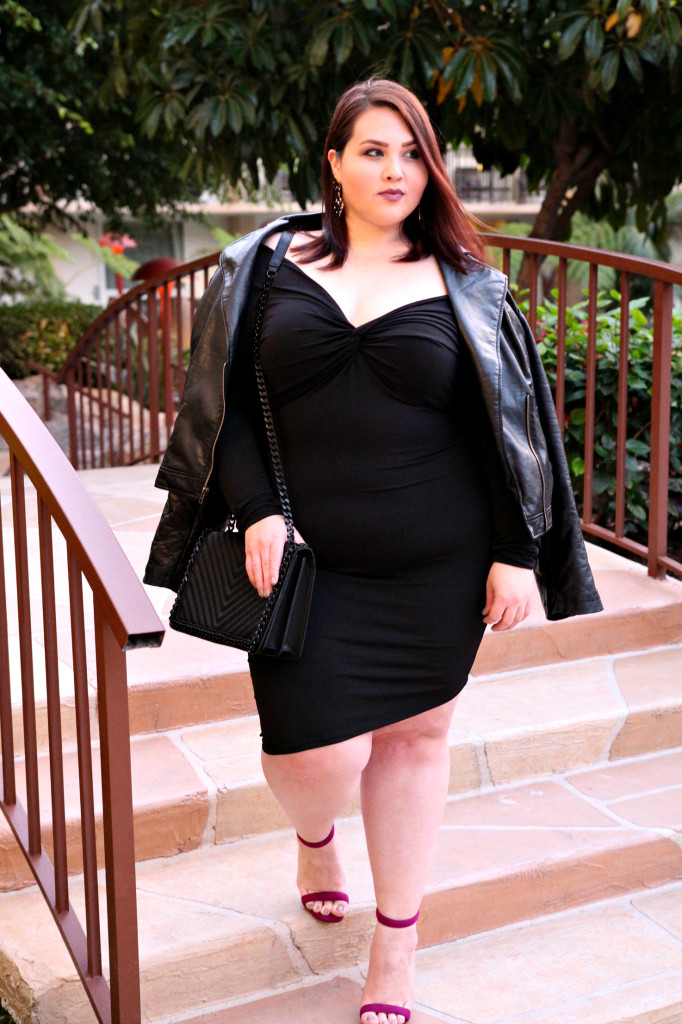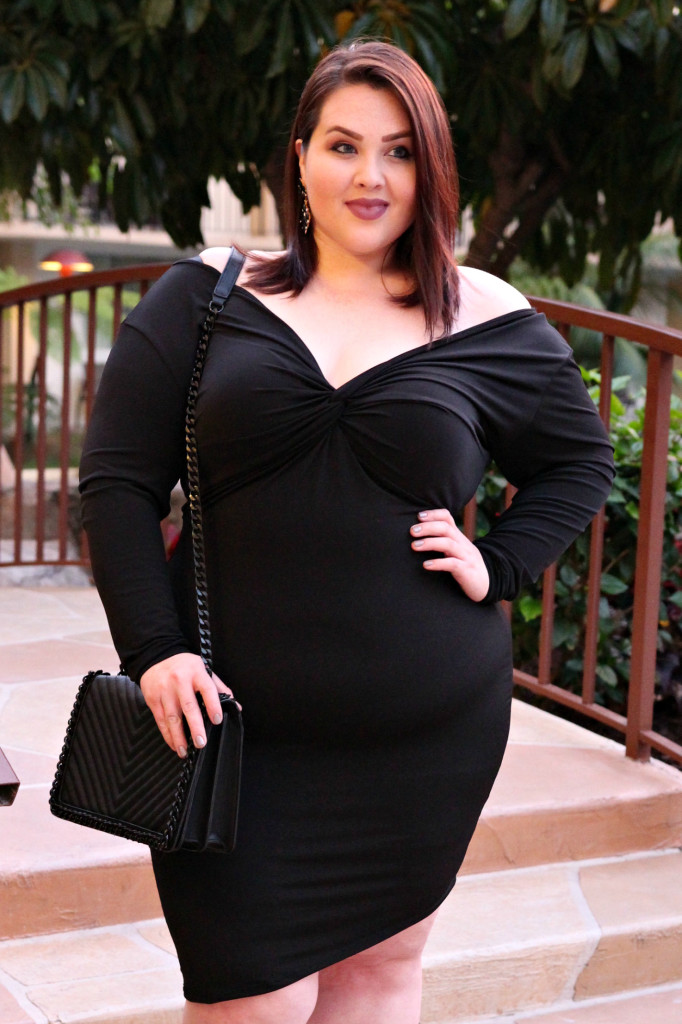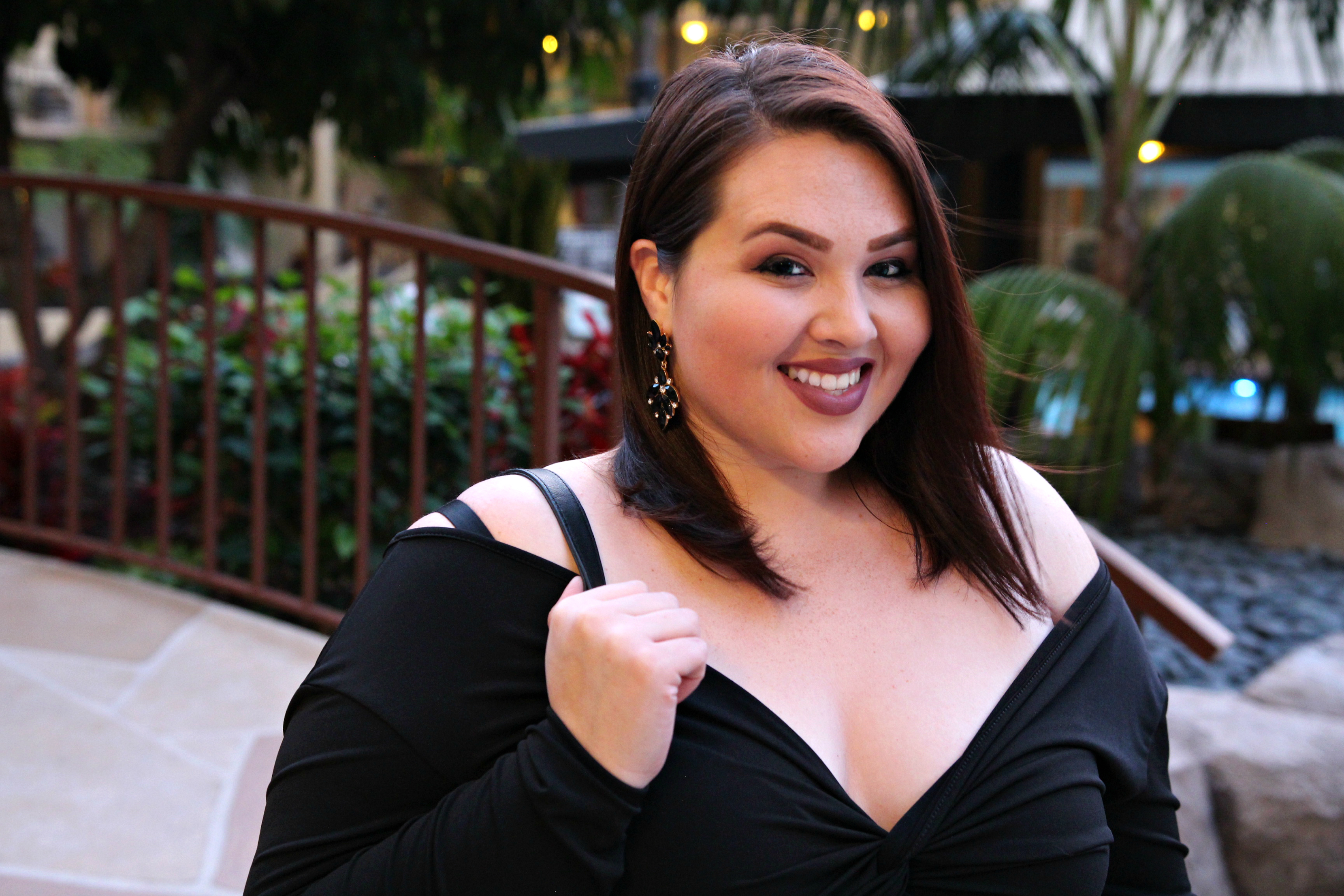 Wearing: Dress//Heels//Bag(similar)//Earrings

Night In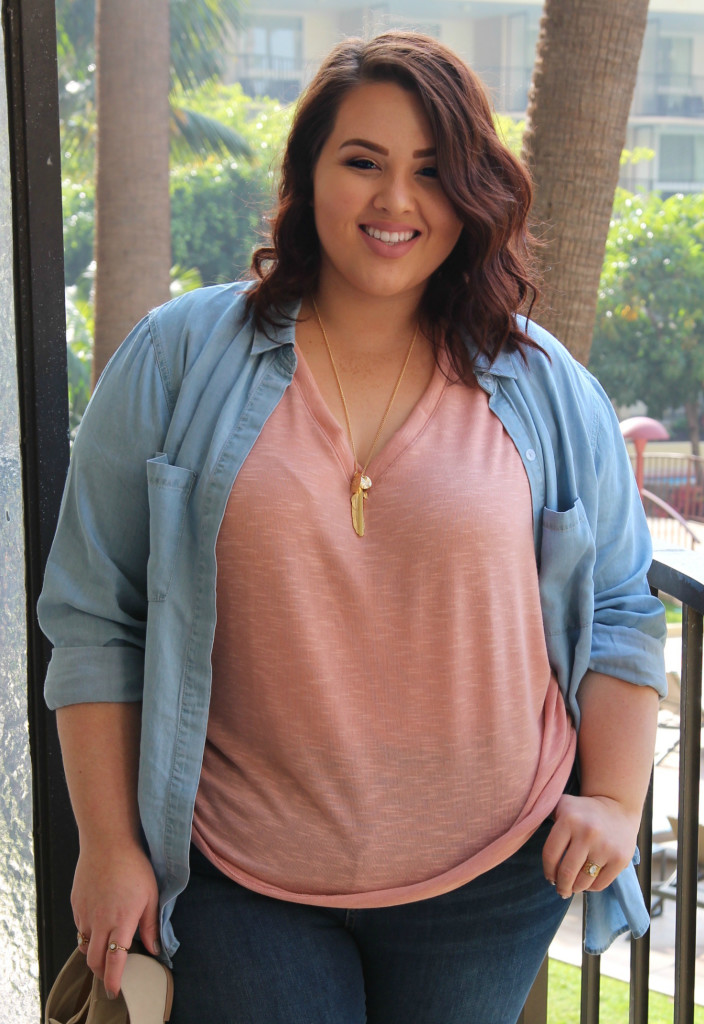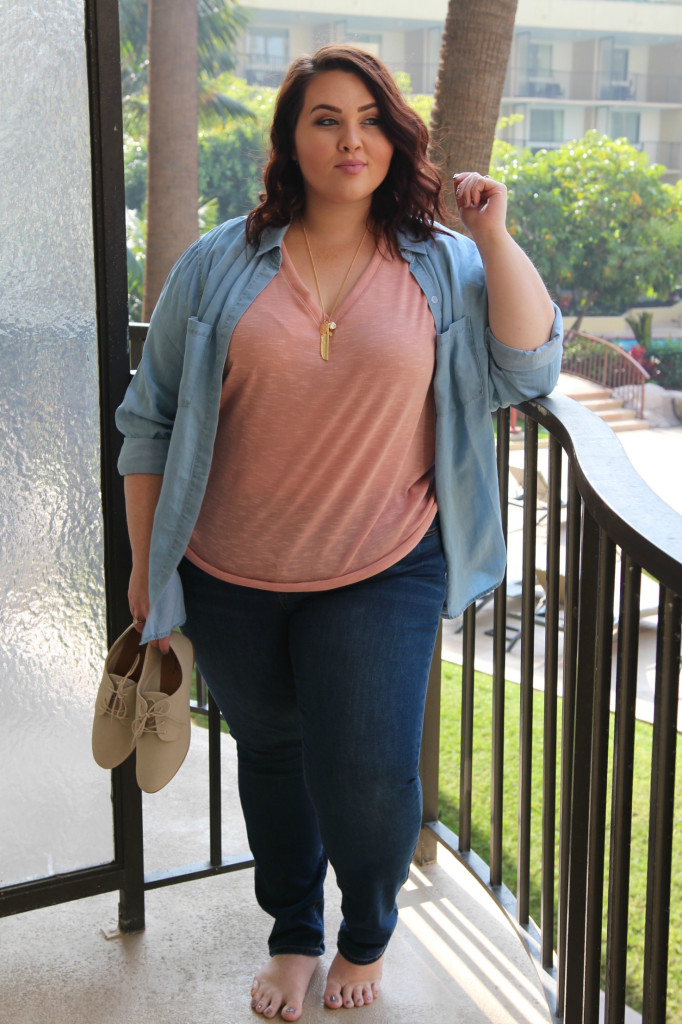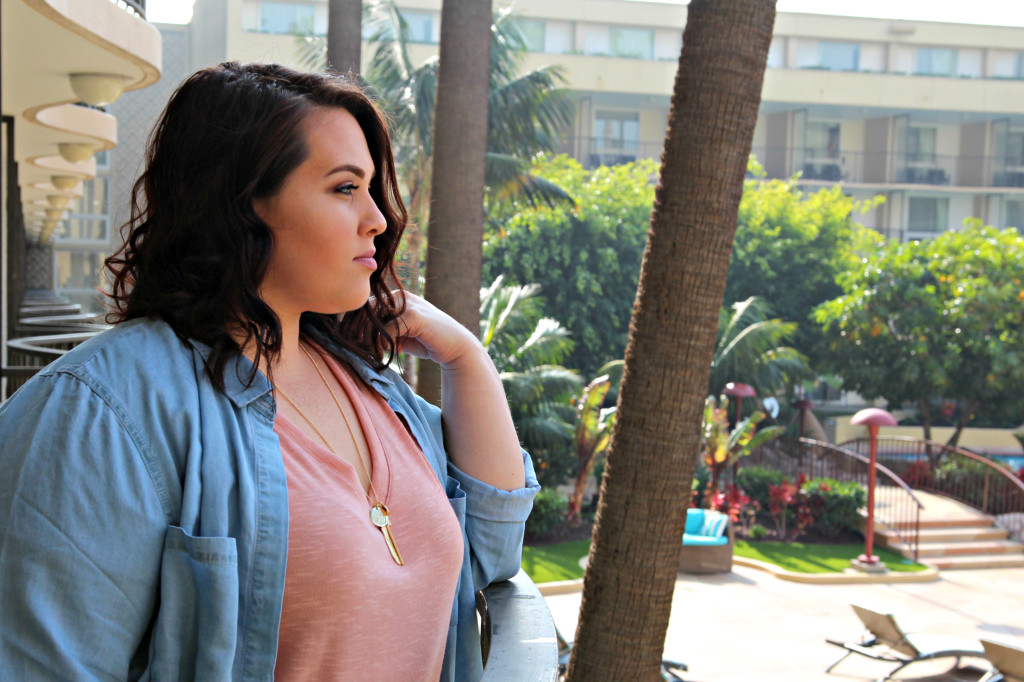 Wearing: Top//Button Up//Jeans//Necklace//Rings//Shoes
*Special thanks to Charlotte Russe for sponsoring this blog post #CharlotteRussePlus