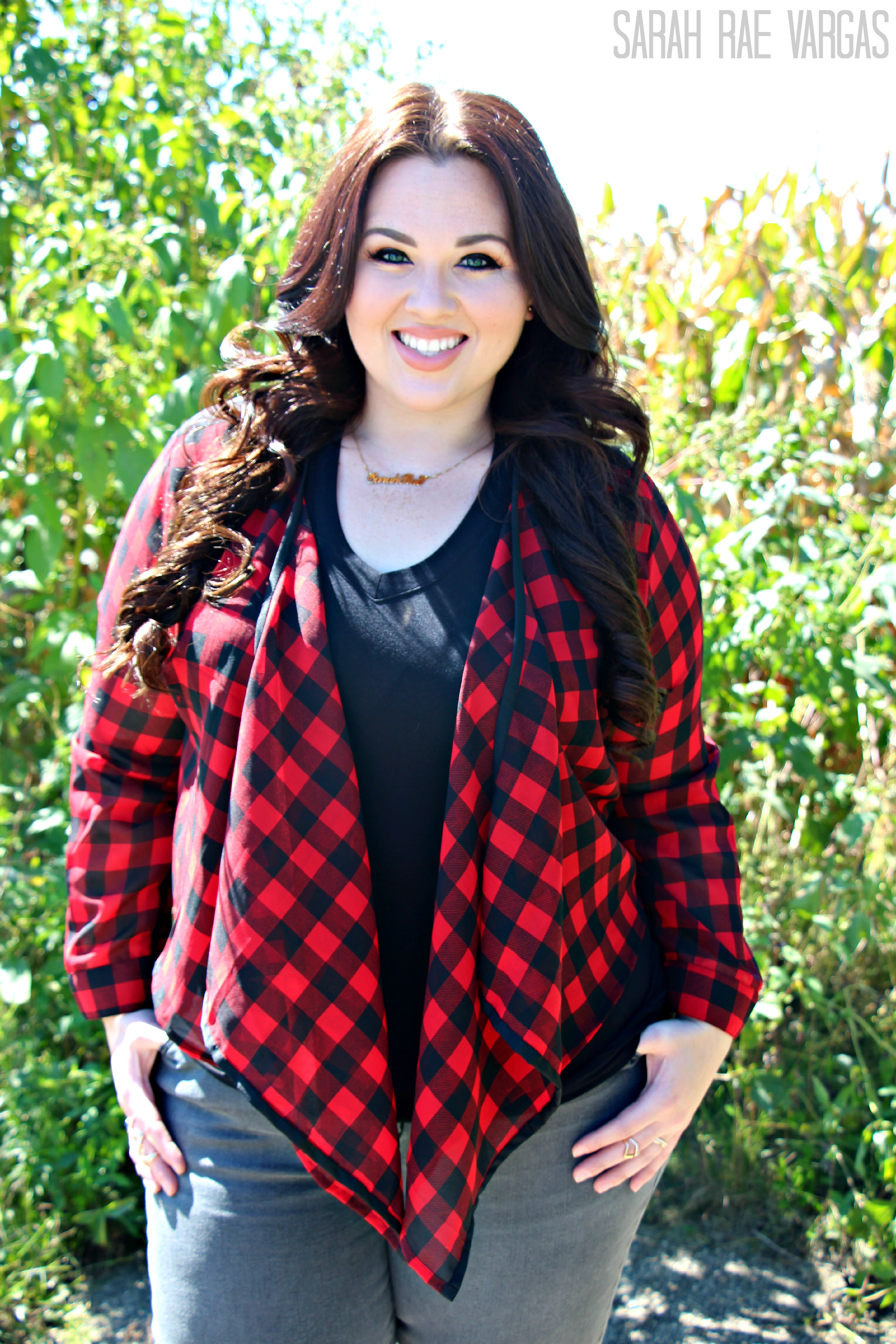 Outfit of the Day: Fall Back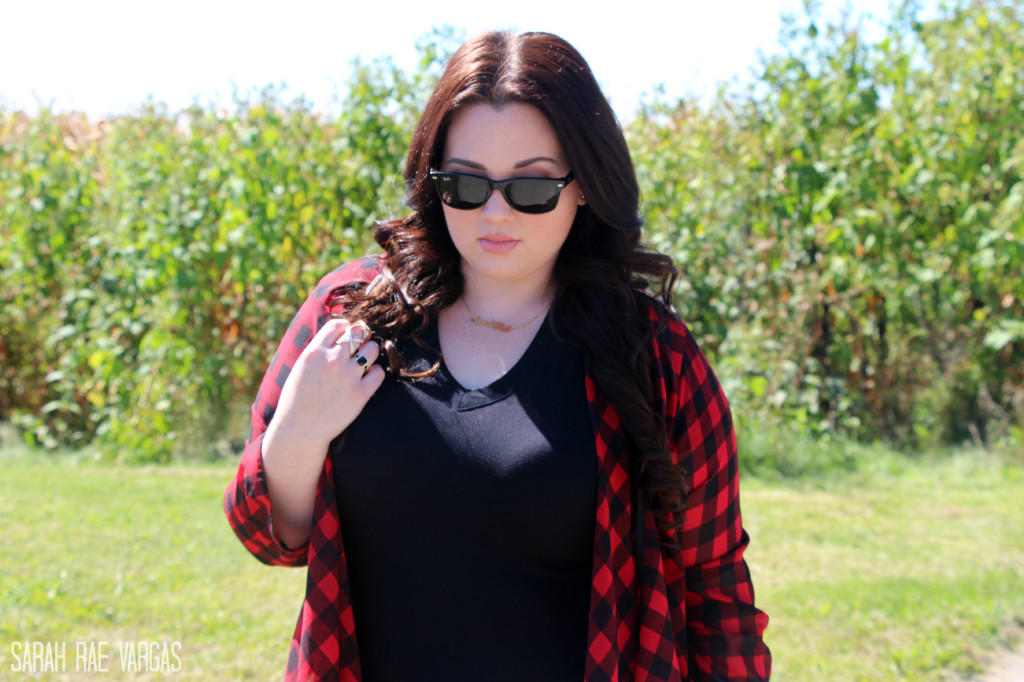 Fall is officially here. Rejoice, my Autumn loving friends. Rejoice! This is hands down the best time of the year, especially if you live around Chicago. A few months from now we will all be forced to remain inside spreading germs and wishing we'd gone grocery shopping before the umpteenth polar vortex hit. But right now… right now… it's time for football, pumpkin everything, birthdays (yay!), and perfect hoodie weather.
We've been treated to weather in the 60s for the last two weeks and I have been living in yoga pants, jean jackets, hoodies, and UGGs. IT. IS. AMAZING. Anyway, as much as I'd love to bum around every day of the week, sometimes I have to put on actual pants and see other adults. Thankfully, I love fall fashion (even beyond yoga pants and my crusty old UGGs).
I've been dying to wear this checkered open cardigan from Fashion To Figure for weeks! I planed the entire outfit around this one article of clothing. I love love love the print, but didn't want to do the typical flannel. When I saw this cardigan, I was all over it. It's high in the back with gold zipper detail, and super flowy.
Add on some combat boots, moto jeans, and some basic gold jewelry… it's the perfect outfit for our first day of having Fall Back.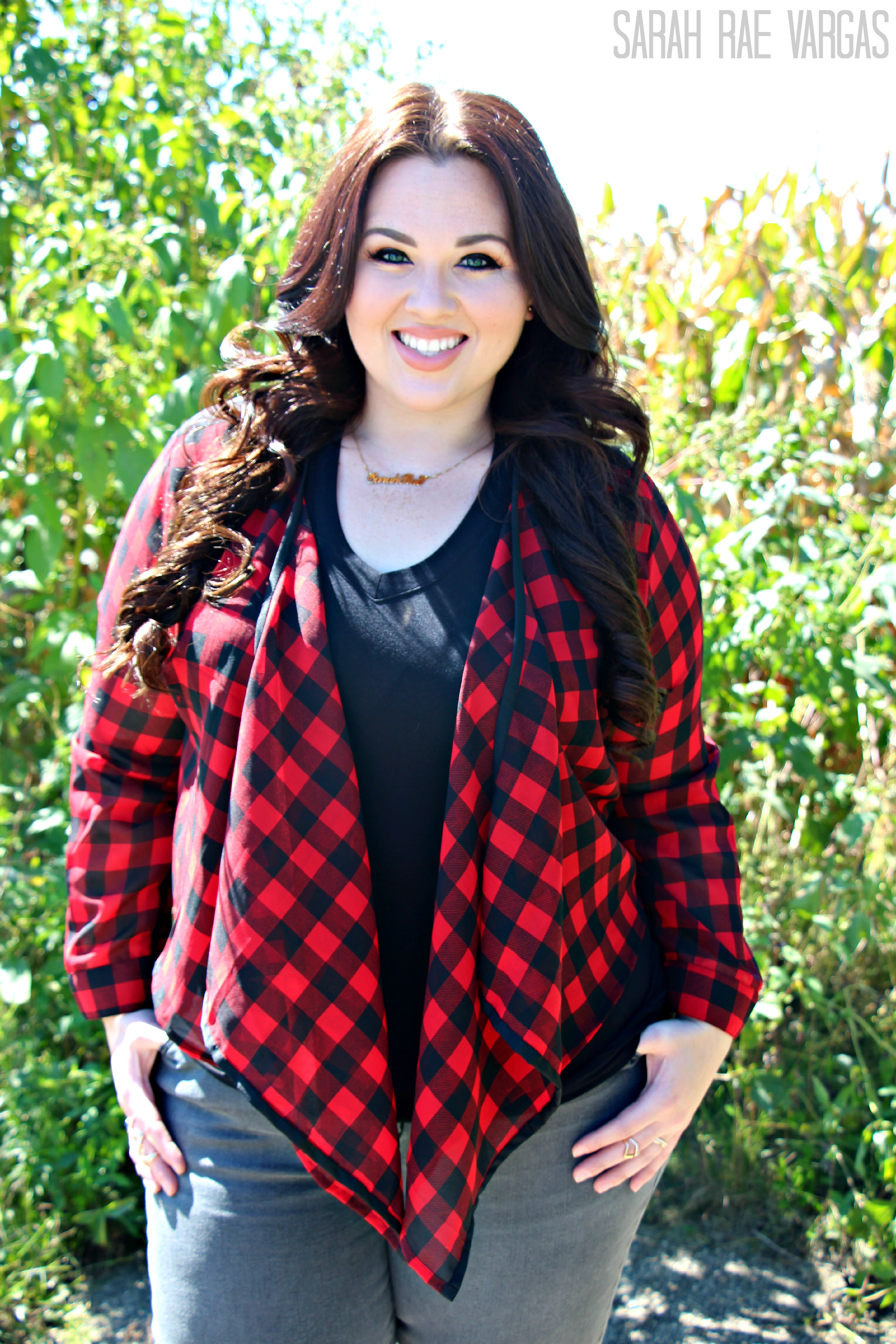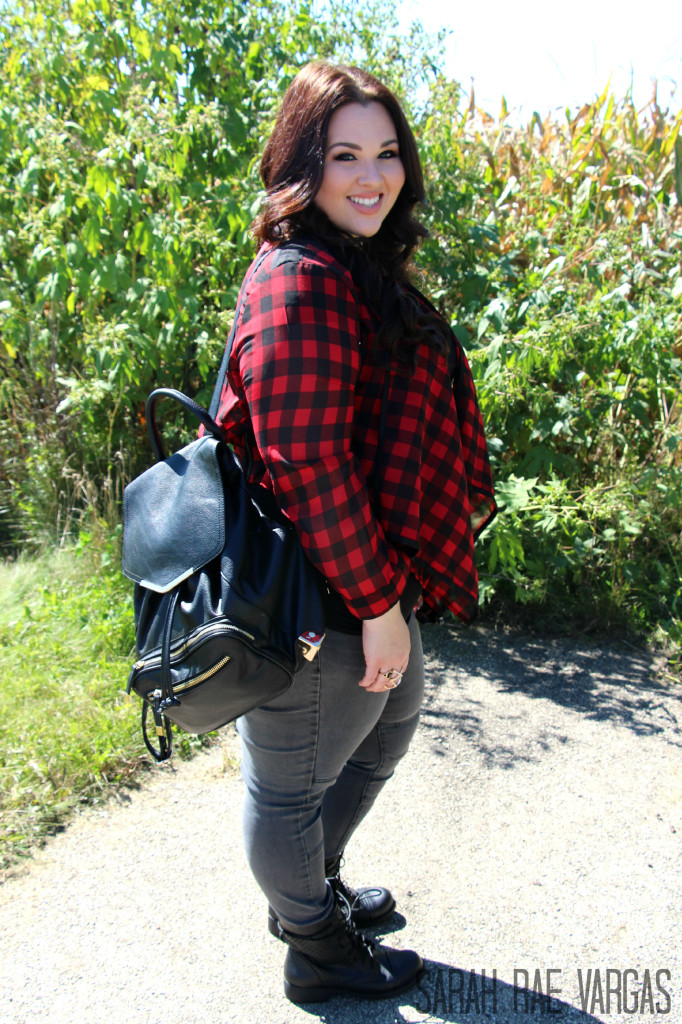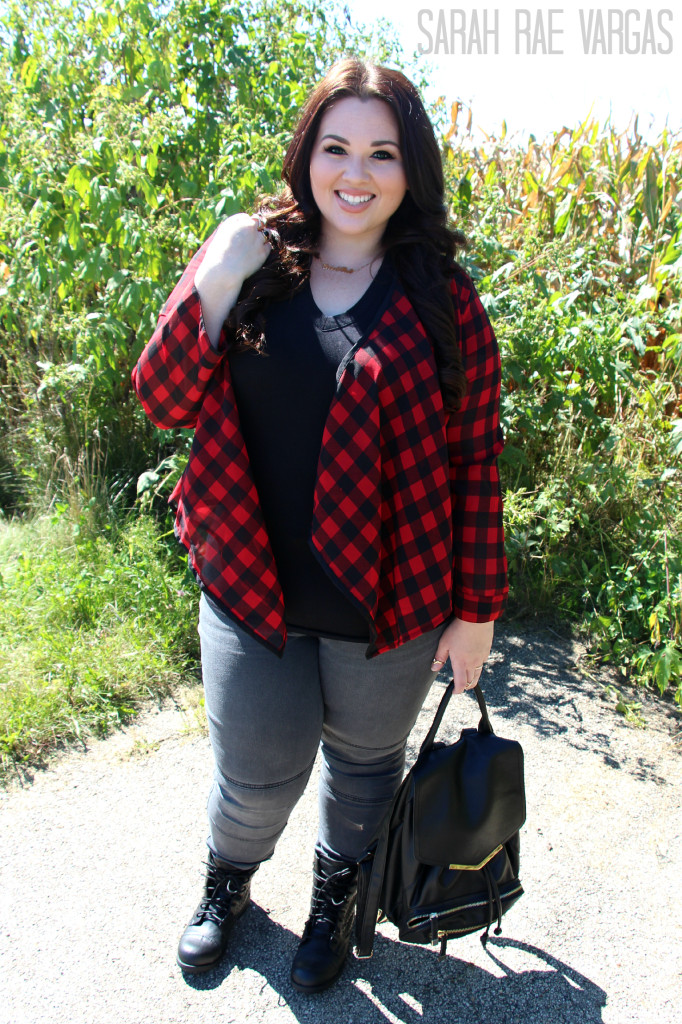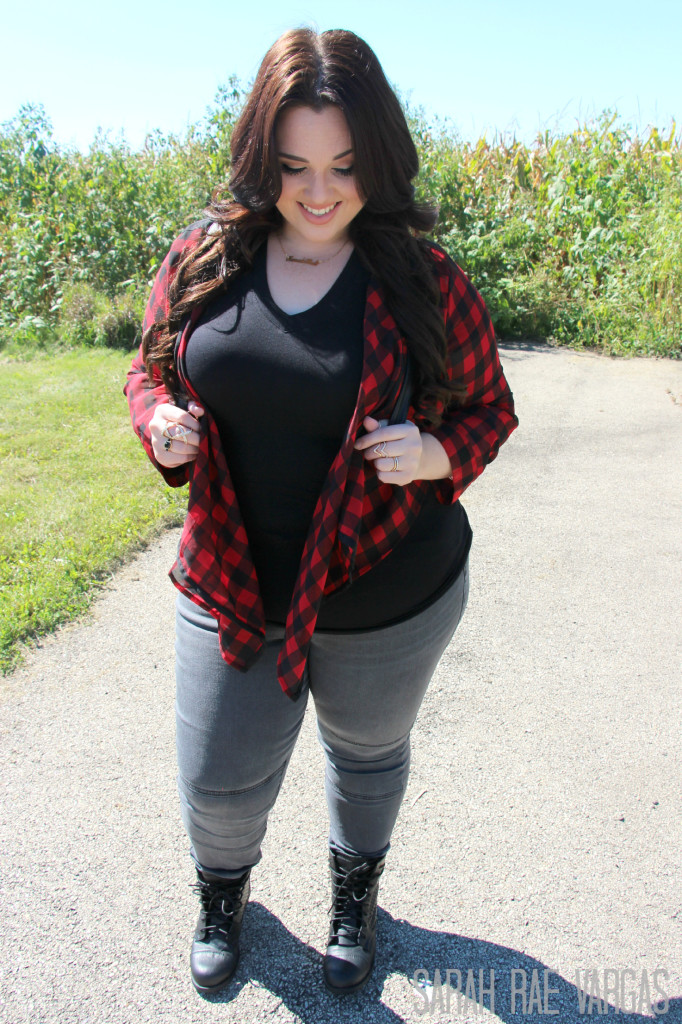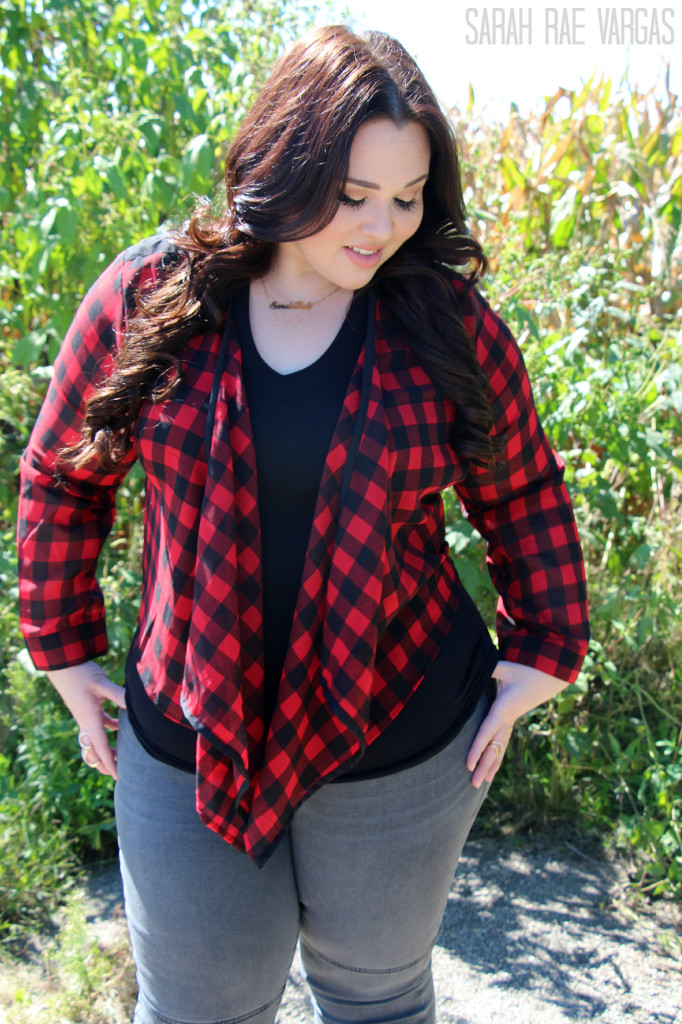 What I'm Wearing
Checkered Cardigan//Fashion To Figure (Check your local FTF)
Black V-Neck Tee//Fashion To Figure
Grey Jeans//Old Navy
Twiggy Boots//Madden Girl (Journey's)
Parella Backpack//Aldo