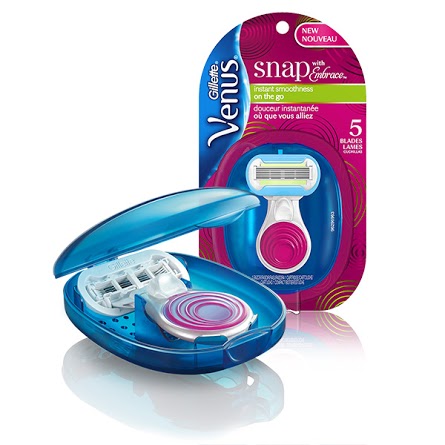 Instant Smoothness On The Go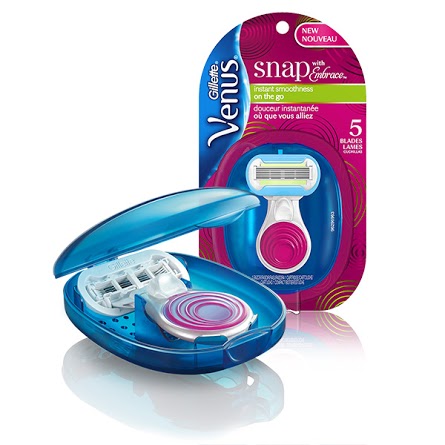 I don't think I've ever talked about my favorite razor on Ravings By Rae, but I've actually used the same brand for the last 10 years or so.   I've tried a dozen different handles and blade variations from different brands but Venus by Gillette always reined supreme. I've been using the Venus Embrace for a while now and have no complaints. I didn't really think it could get any better… but then they went and made the Venus Snap.
The Venus Snap comes with the Venus Embrace blade and a mini-handle that is easy to grip. The Venus Snap is all about instant smoothness on the go, which is something I've been needing a lot lately. I've been traveling a bit this year and have a bunch of trips planned for this Spring and Summer. I try to pack as lightly as possible. So, I save space wherever I can. My toiletries are all miniatures, thus, super adorable. The only thing I could never find in an adorable travel size was my razor. Until recently, that is.
The Venus Snap is available at Target, my favorite store ever. It's perfect for traveling with because it is super compact and has a nice little case to go with it. You can also pop it in your gym bag or anywhere else you might need instant smoothness on the go.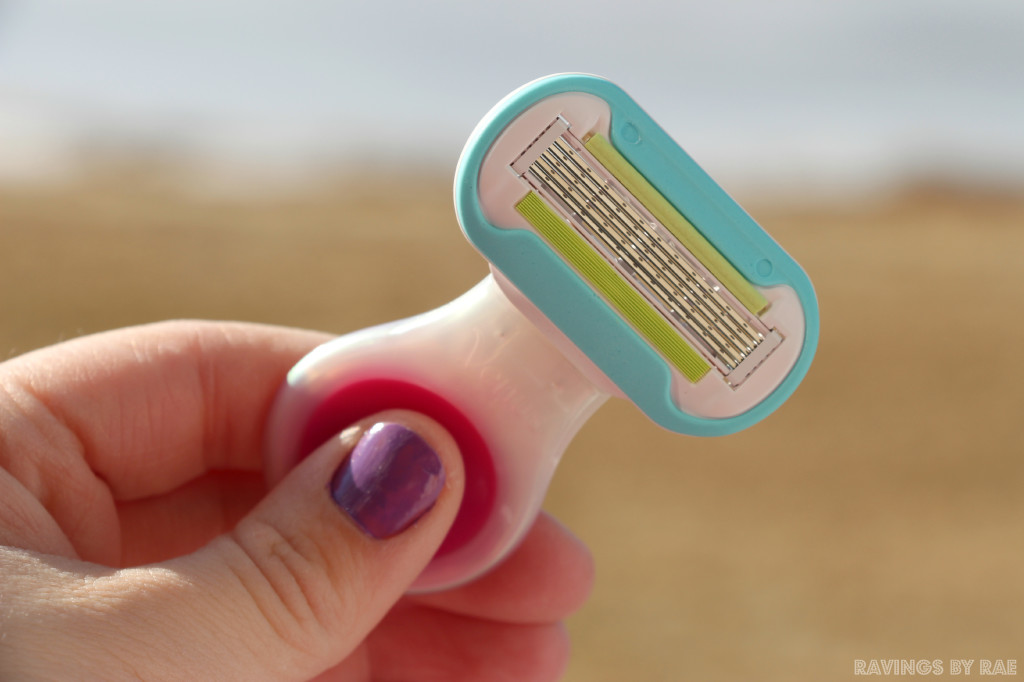 I like that you minimize handle size but you don't get downgraded in the actual blade department. It's just as easy to use as the normal sized razor, but it's like 10x cuter. I don't know about you, but about 80% of the reason that I buy something is based on how cute I think it is. My decision-making skills are that of an 12-year-old girl, sometimes. Don't judge me. Plus you can buy it at Target, and any excuse to go to Target is A-okay with me. 🙂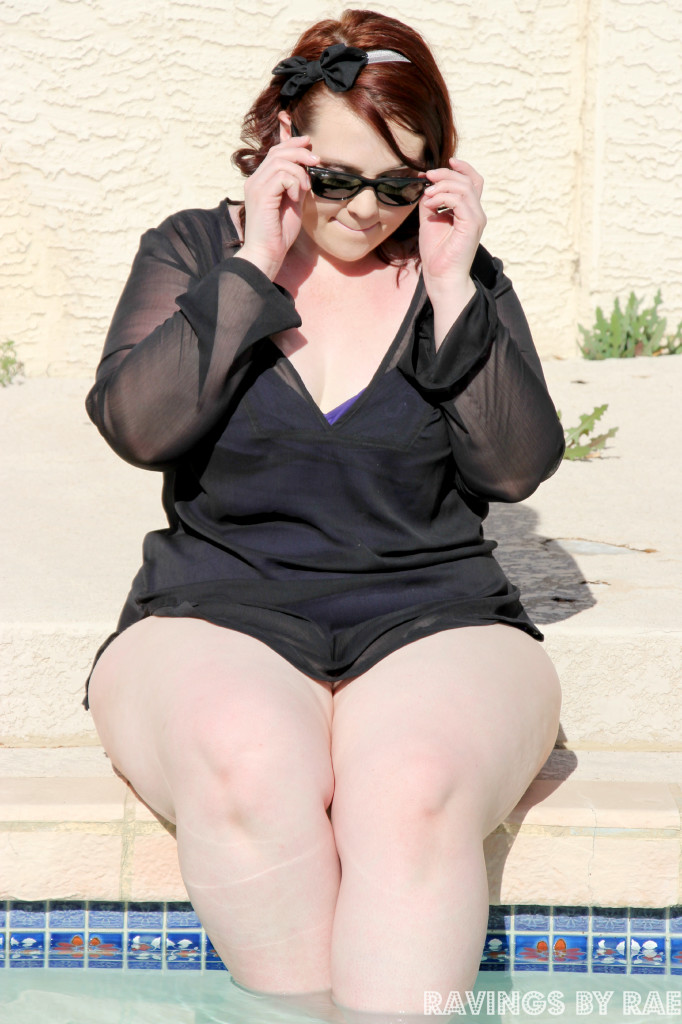 I've found my instant smoothness on the go, have you? 😉
I was selected for this opportunity as a member of Clever Girls Collective and the content and opinions expressed here are all my own.