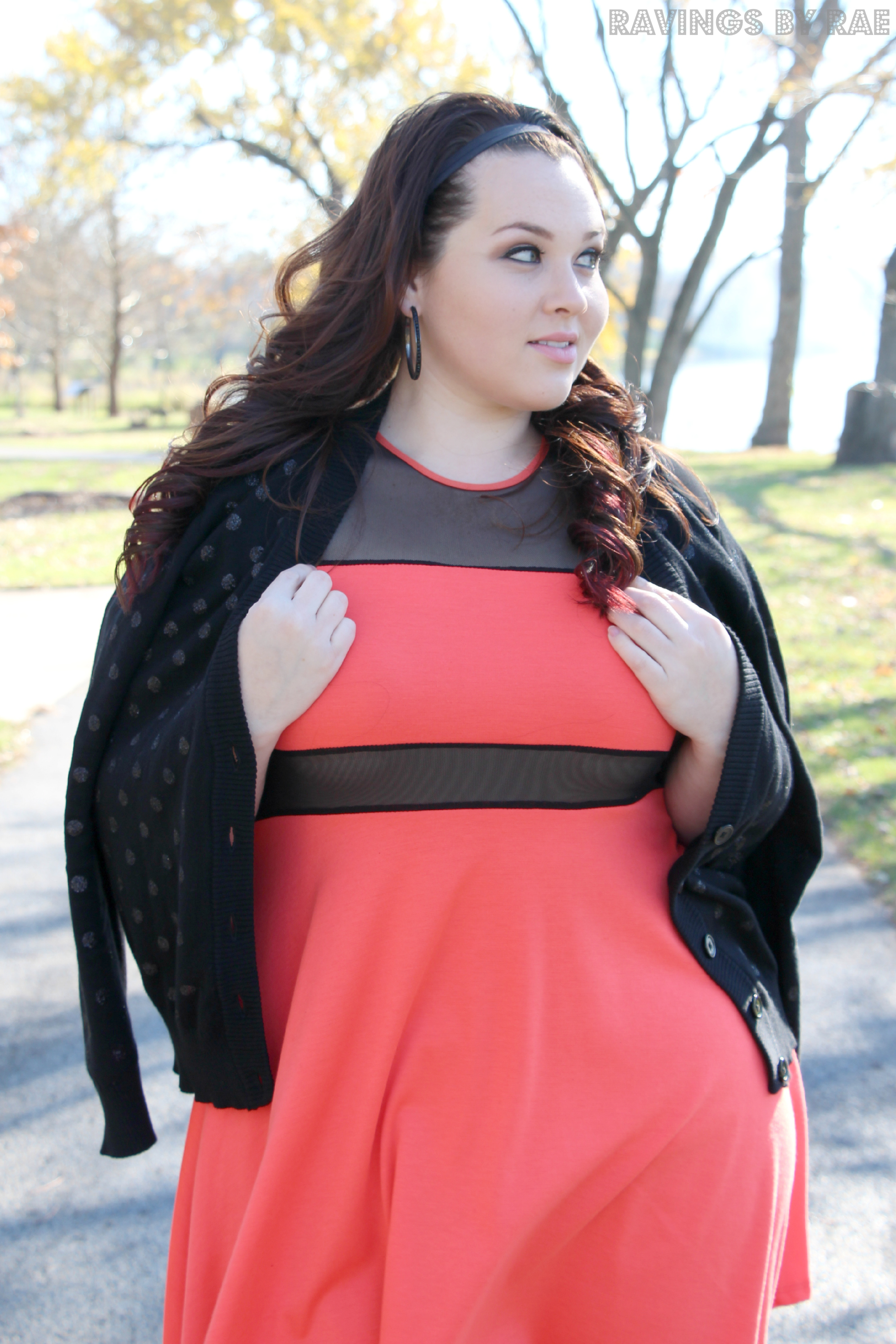 Plus Size OOTD: Summer to Fall Dresses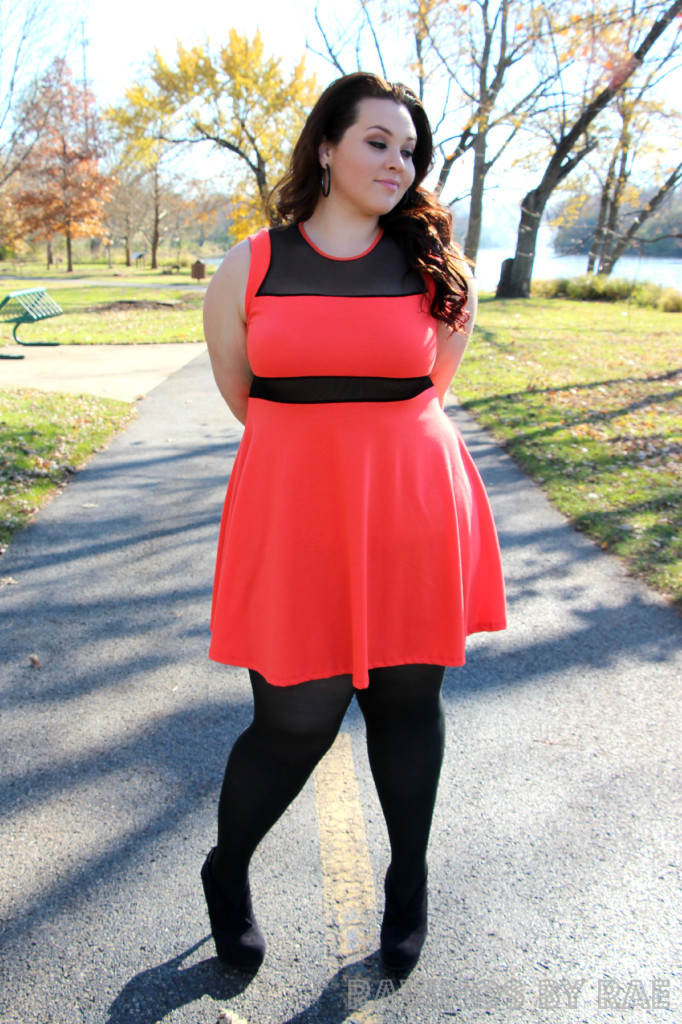 Transitioning from summer to fall/winter clothes can be pretty pricey. I love to shop as much as the next girl but I'm not down to do TOO much damage when it comes to clothing shopping. I LOVE to take pieces that I'd typically wear in warmer weather and piece them with some of my cooler weather clothes.
This fab skater dress from LuxeVain is so cute and flowy but with the weather dropping into the 30s I can't wear it without some layers. I paired it with black tights, some suede booties, and an awesome new black cardigan. I love the mesh panels in the dress! But I'm not trying to show off all my goodies so I made sure to wear a nude tank underneath the dress and you definitely couldn't even tell.
I teamed up with LuxeVain for this post and was gifted the dress and I'm really digging the edgy looks on LuxeVain. I'm all about making bold moves these days and I think my first crop top purchase will be from LuxeVain in the very near future. Wish me luck, guys. Wish me luck… #BoldMOVES! 😉
If you want to see more from LuxeVain peep them on Twitter, Facebook, and my favorite network ever… Instagram.




What I Wore:
Skater Dress//LuxeVain
Cardigan//Torrid
Tights//Target
Suede Booties//Target