Preparing For Fall: Skin and Makeup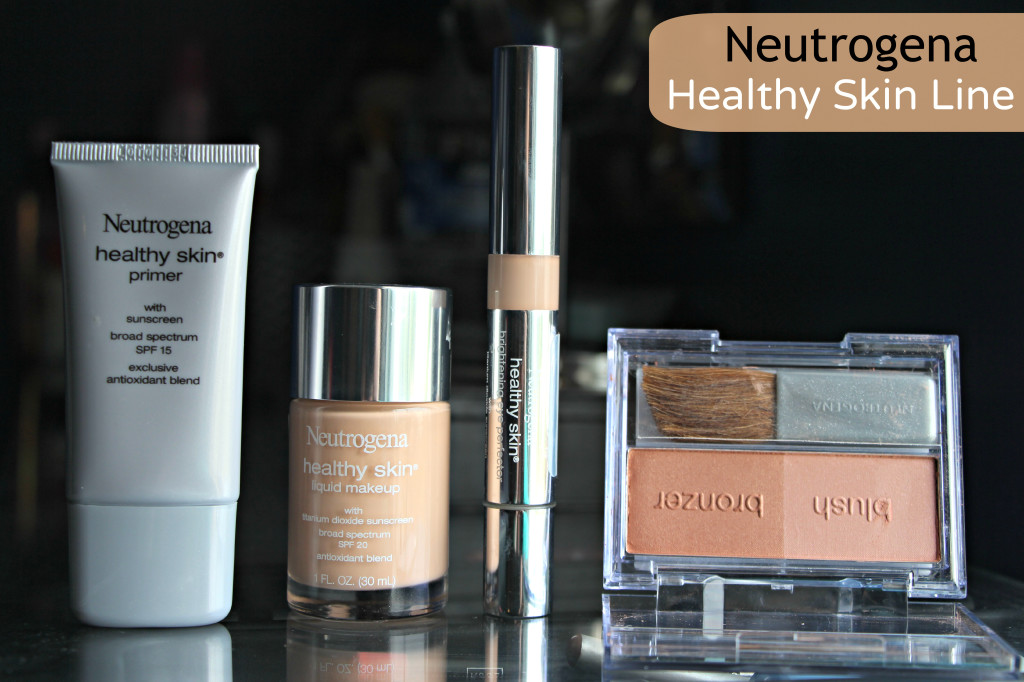 Can you believe the summer is winding down? I'm elated that all of this hot and sticky weather is going to be going bye-bye pretty soon. It's like 90 degrees today and I can't stand it!
I'm ready to dive head first into the Fall. I mean c'mon, we've got football, holidays, family, beautiful cool weather, tons of birthdays (in my fam), better TV, and pumpkin flavored EVERYTHING. The Fall is an amazing time of year. There's no denying it. The only real downside is that my skin becomes insanely dry and wants to throw a hissy fit that it's warm, humid air has disappeared.
Having dealt with this issue for a few years now I have learned how to combat it.
After testing out a lot of different brands I always go back to my tried and true favorite when it comes to skin care: Neutrogena. I've been using Neutrogena for many years now and it's really a perfect match for my normal to dry skin. I recently discovered this Healthy Skin line and am totally loving it. I've been testing out a lot of high end primers lately and they are falling flat. This healthy skin primer/liquid makeup combo has been perfection on my skin.
You see, I normally lay it on nice and thick with my foundation routine but in the Fall I'm so not into doing heavy makeup. I want light and airy makeup. I normally let my hair do the talking in the Fall, don't ask me why. It just looks 10x better in the Fall.
But I can't help the root of my skin problems in the Fall by covering them up. So I rely on a good moisturizing routine.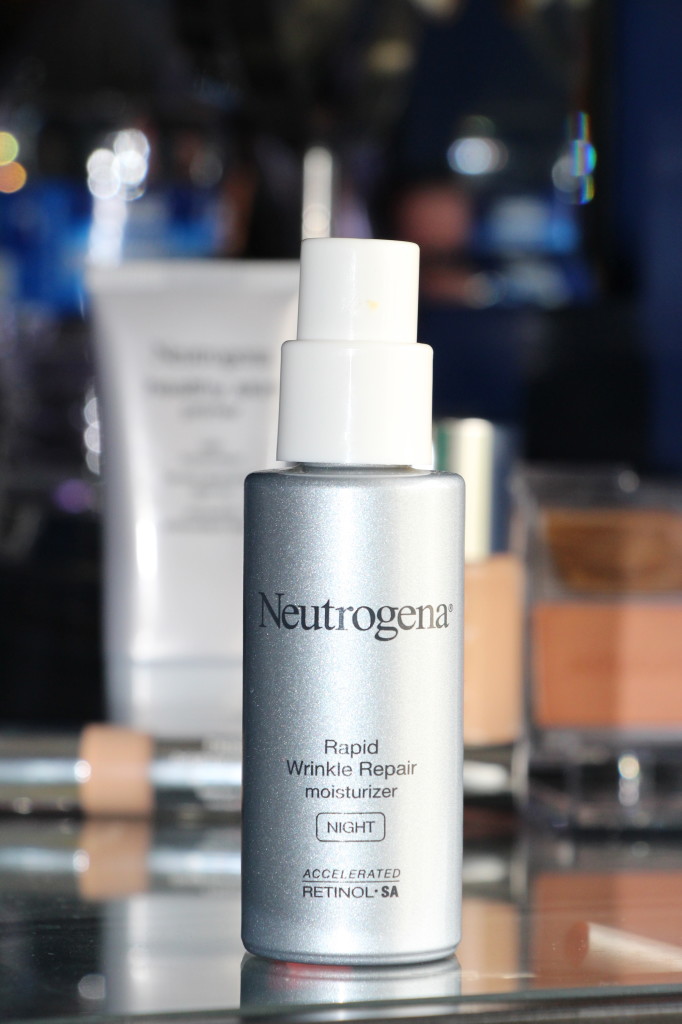 This Rapid Wrinkle Repair Moisturizer is the TRUTH! I've been using it for about a week and not only does my face feel refreshed and ready for the day every morning… I'm noticing a decrease in the depth of my forehead wrinkles. I make a lot of crazy facial expressions and my forehead has the deep creases to prove it. This stuff is legit. I literally knocked all of my other night creams, wrinkle repairers, and moisturizers off of my sink (in dramatic fashion!).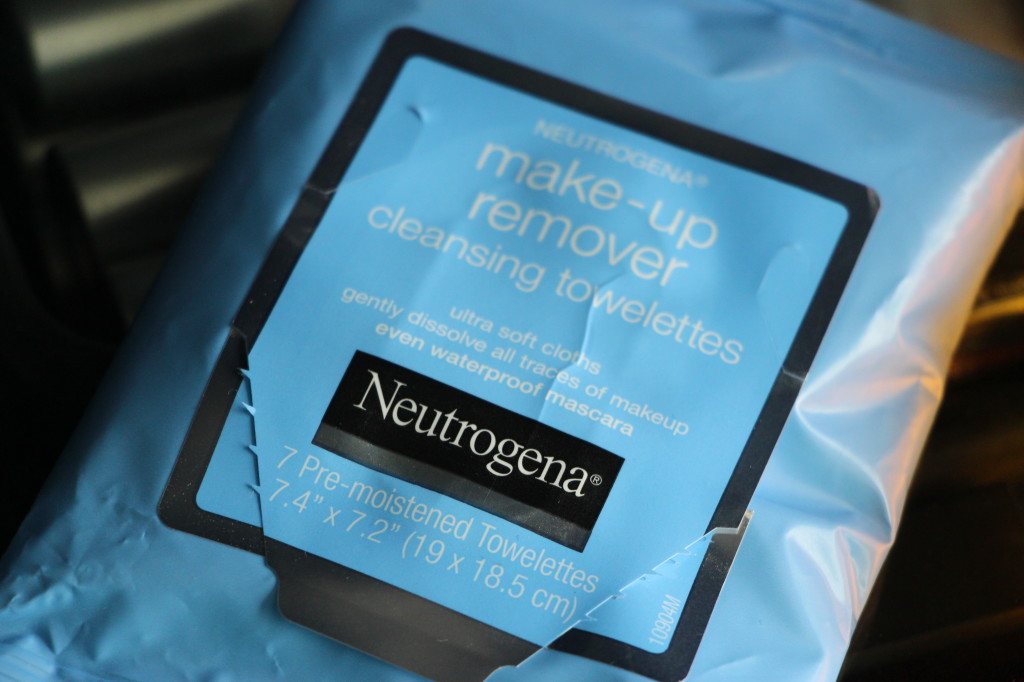 An of course, I would be no where if I didn't have a great routine to get all of this stuff OFF of my face. I always, always, always use the Neutrogena Fresh Foaming Cleanser in the shower and I take my makeup off every single night with one of these bad boys. The Neutrogena Make-Up Remover Cleansing Towelettes. I've tried like 8 different makeup removing wipes in the last year and I've continuously gone back  to these. They get my skin clean, remove even the toughest waterproof mascaras, and are super gentle on my skin.
When it comes to getting myself and my skin ready for the Fall… Neutrogena is right there with me every step of the way.