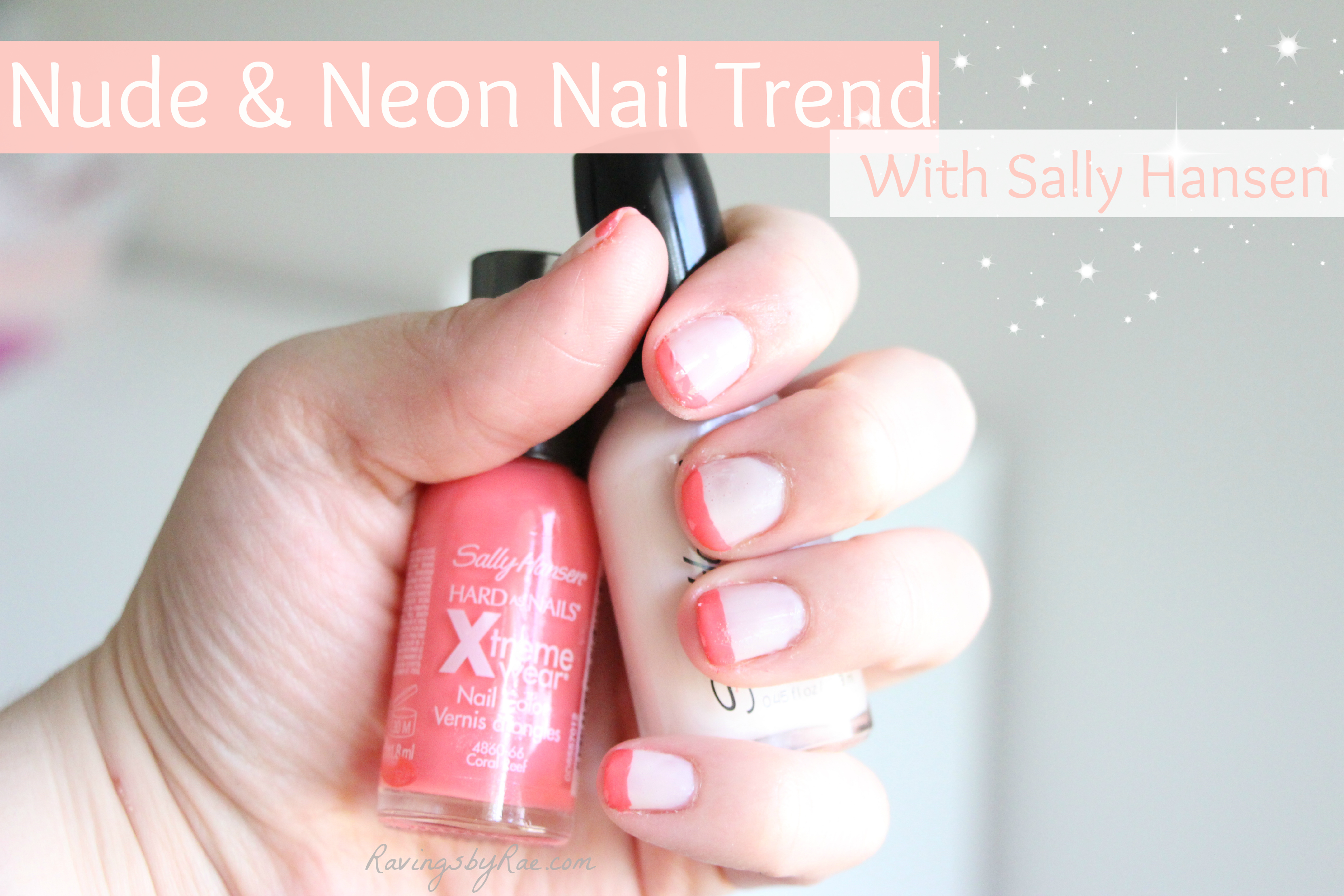 Nude & Neon Nails with Sally Hansen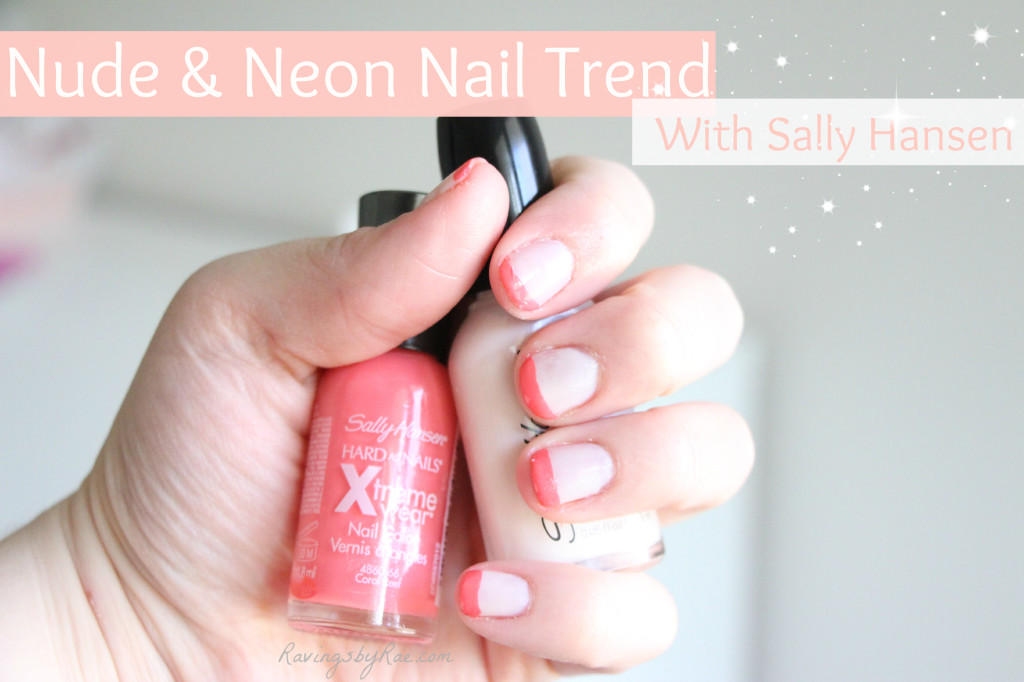 So it's finally time for warm weather and a blazing sun! Right? Okay, so no one mentioned this to mother nature yet, but I'm still hopping on the Spring time train. Even though I can't whip out my flip flops, capris, and tanks I can still dress my nails up in a fun and springy way.
I LOVE bright colors, in moderation. And with all of my Pinterest browsing I have stumbled upon some awesome Spring time looks that I cannot wait to try. One of my favorite trends that seems to be emerging is the nude and neon trend. I think it's clean, fun, and the pop of color really makes it stand out.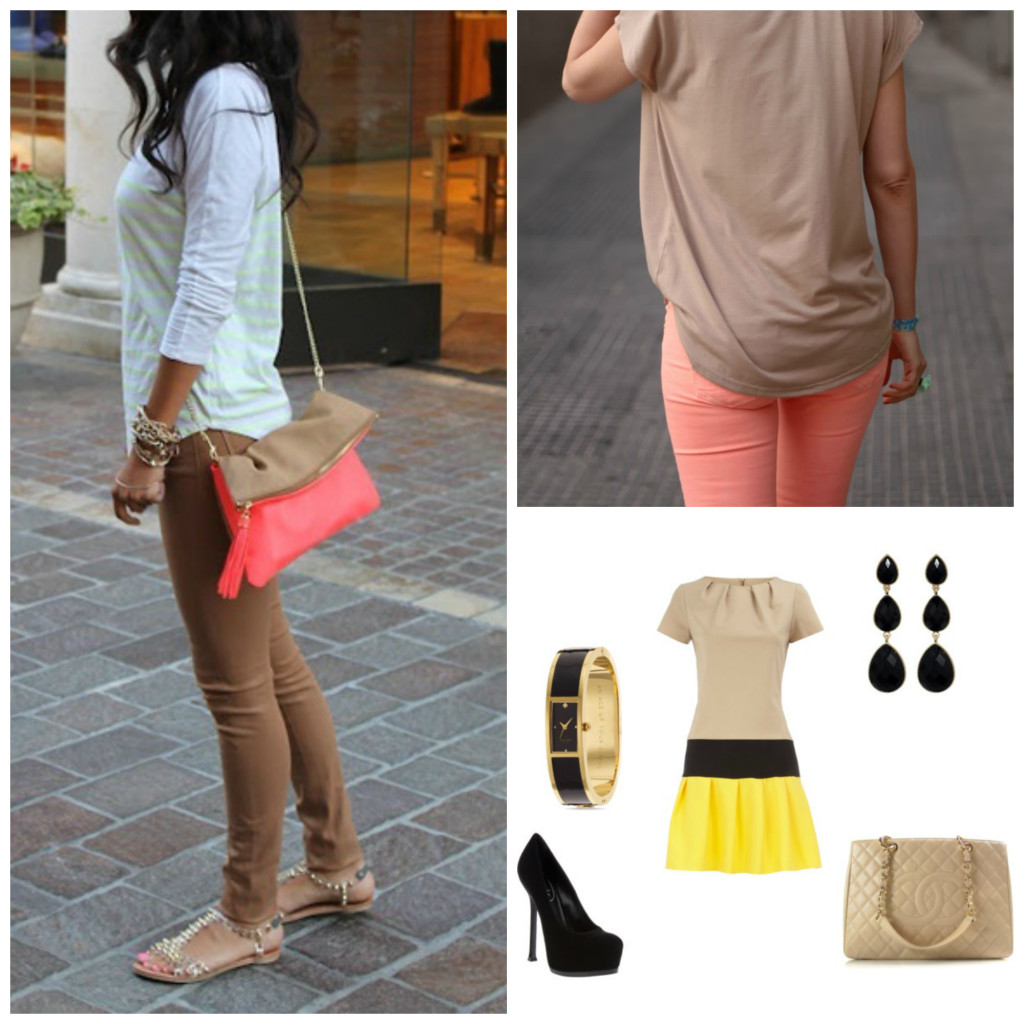 These images were some of my inspiration when shopping for new Spring polishes. I love how people have been color blocking nudes and neons together. So. Freaking. Cute. To see my whole shopping trip (including a toddler meltdown) head over to my Google+ Album!
So, I was having a hard time deciding on which polishes I should buy because Sally Hansen has an insane variety. I ended up buying a nice mixture of different formulas, colors, pens, and an amazing top coat.
I bought a bunch of the Sally Hansen Xtreme Wear because they are totally on sale 2/$5 w/1000 Points through 4/27 (The Salon Effects are in that deal too!).  I racked up a bunch of points on my Walgreens balance rewards card. I love having incentives to shop. 🙂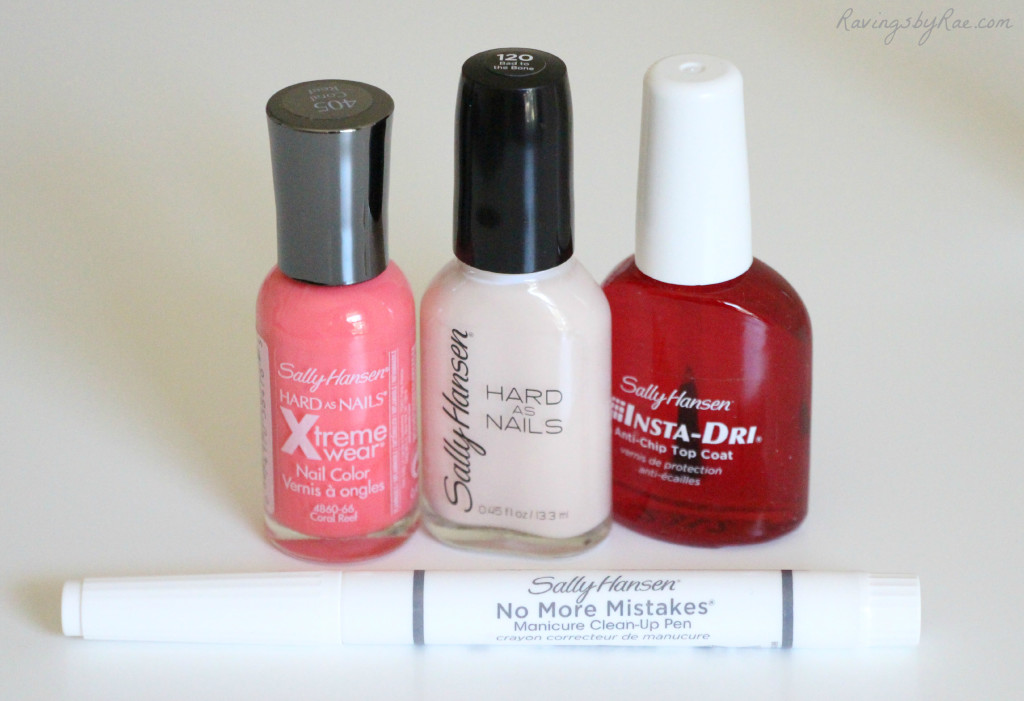 Here's what you'll need to achieve this Nude & Neon Manicure
Sally Hansen Hard as Nails Xtreme Wear in 405 – Coral Reef

Sally Hansen Hard as Nails in Bad to the Bone
Sally Hansen Insta-Dri Anti-Chip Top Coat
Sally Hansen No More Mistakes Manicure Clean-Up Pen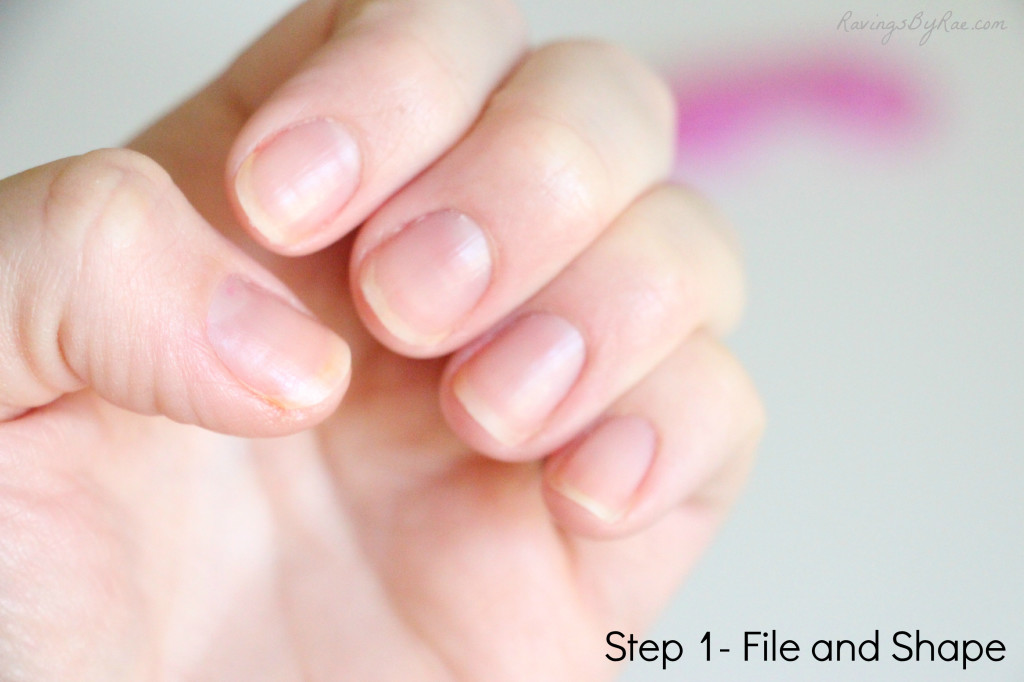 It's completely up to you which shape you want to file your nails. My nails tend to be really weak so I usually file them short and slightly rounded. I also pushed my cuticles back a little. Sally Hansen makes an awesome cuticle gel that helps get rid of cuticles super fast.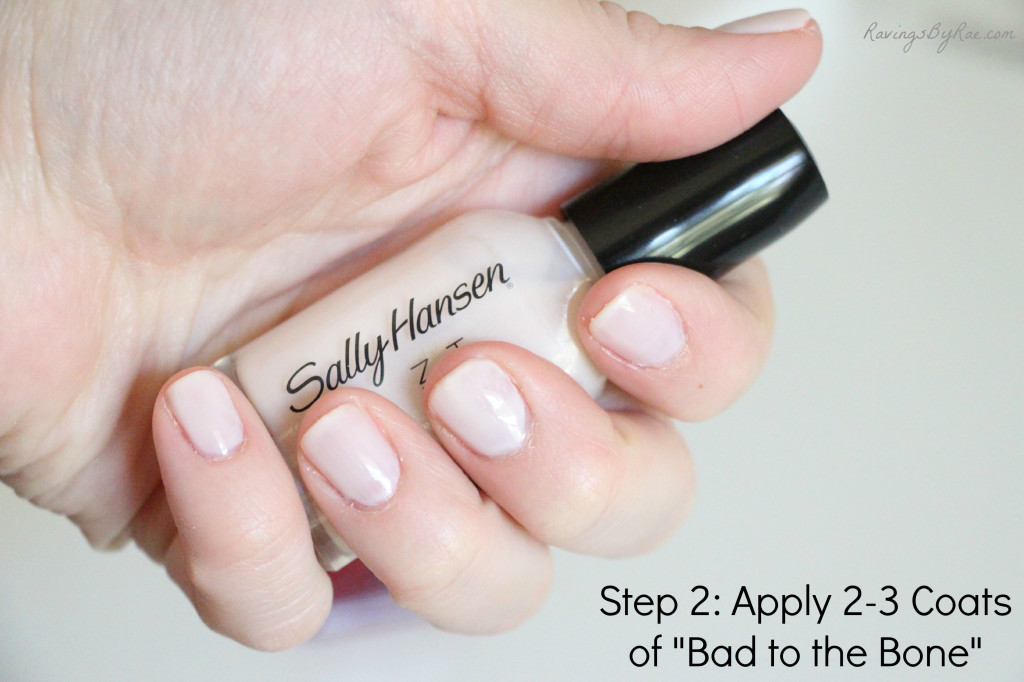 It's up to you how many times you want to apply "Bad to the Bone". I wanted a full coverage nude so I went for three coats. I used the Sally Hansen Insta-Dri Anti-Chip Top Coat in between each coat to speed up dry time and help smooth my polish.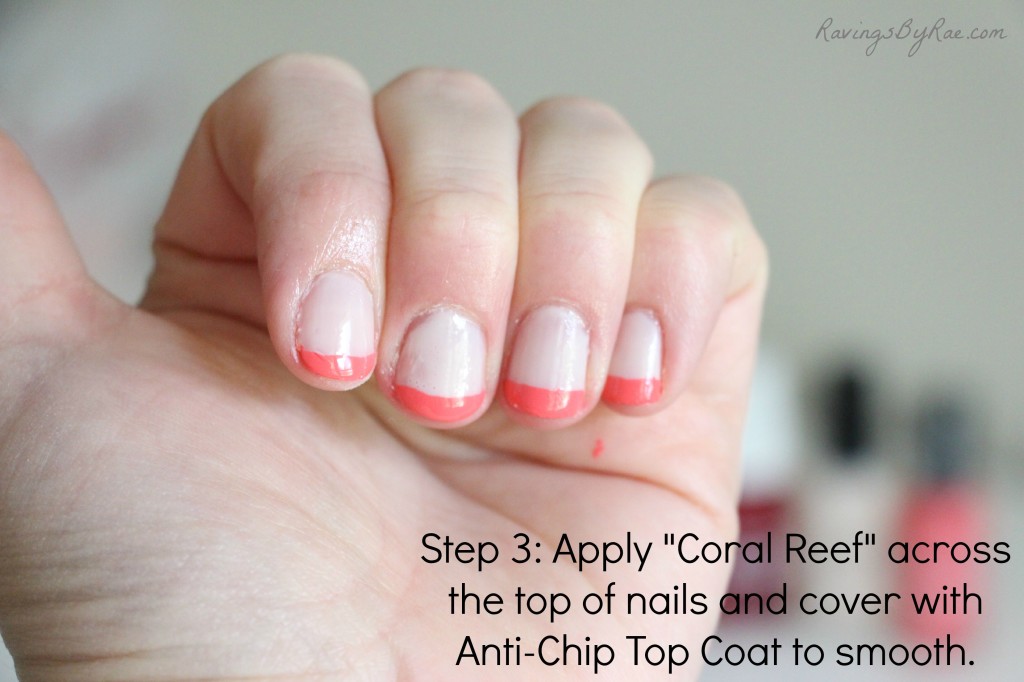 For the tips, some people use stickers or tape… I prefer to free hand. It's easier than using stickers but it can get a little messy. But as long as you pick up the Sally Hansen No More Mistakes Manicure Clean-Up Pen you won't have a problem getting all of that beautiful coral polish out from under your nail beds. Be sure to top with the Anti-Chip polish for a smooth finished product.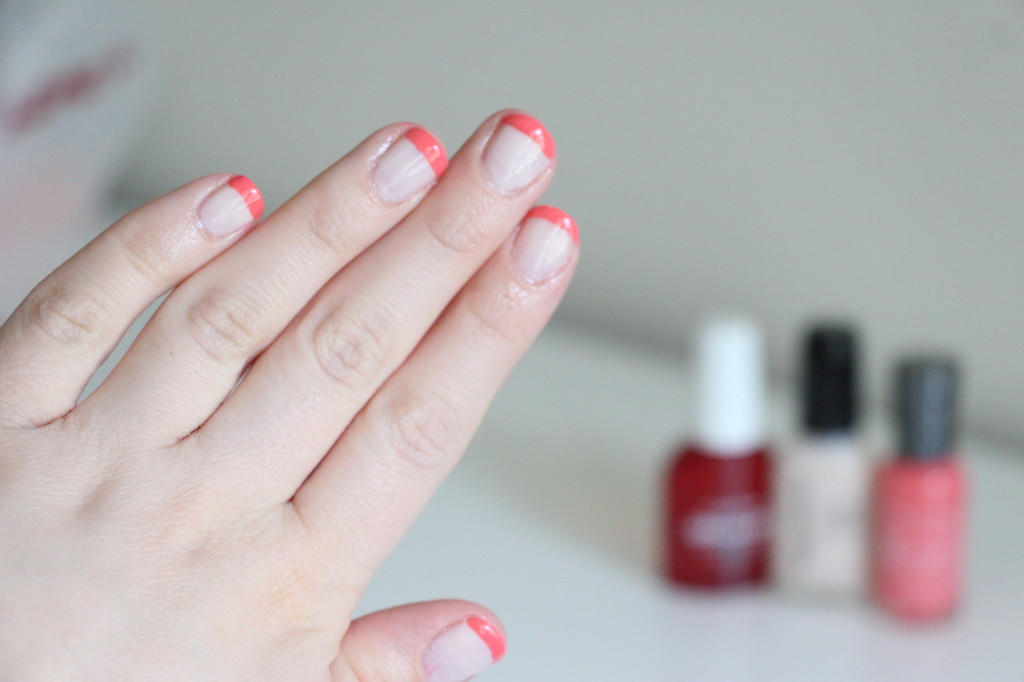 And that's it! I bet you guys understand why #IHeartMyNailArt now, don't cha? 🙂
For more inspiration on color blocking with Sally Hansen check out these looks, Think Outside The Block  & Block Party. Be sure to stay up to date with Sally Hansen and Walgreens by following them on Twitter!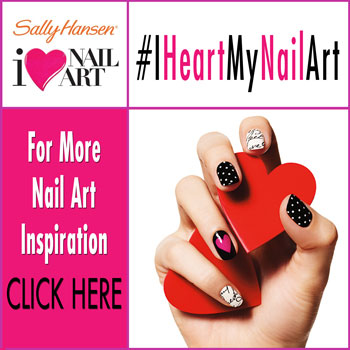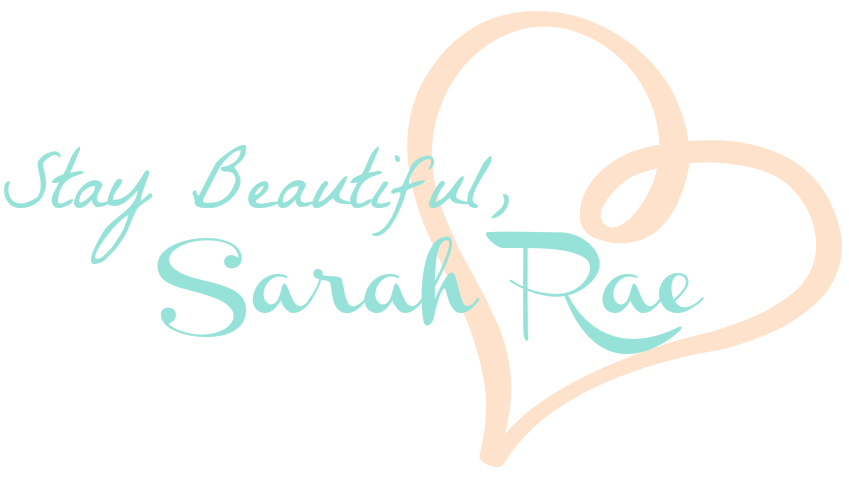 I am a member of the Collective Bias®  Social Fabric® Community.  This shop has been compensated as part of a social shopper insights study for Collective Bias®  and COTY #cbias #SocialFabric