Top 5 YouTube Videos of the Week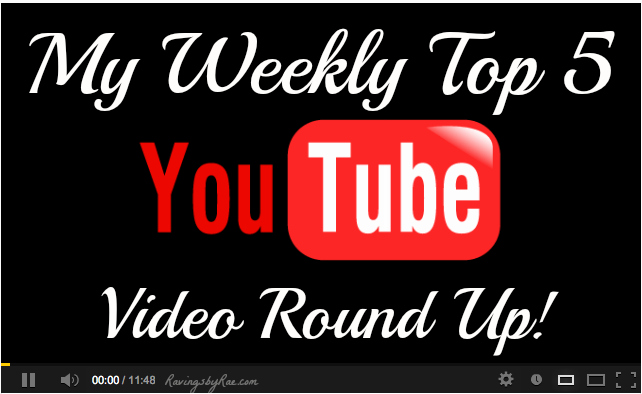 I looove Youtube. I always spend at least a few hours every week on YouTube. I'm usually learning about the newest makeup products or watching tutorials. But, YouTube houses many different kinds of talent… so this weekly post will be about my 5 favorite videos beauty, humor, or otherwise!
Don't forget to subscribe to me on YouTube! (Or click the little YouTube button to the right —>)   I'll be posting new videos again starting next week!! I'm excited, if you can't tell. 🙂
Come back every Friday to check out My Weekly Top 5 YouTube Video Round Up!
I LOVE this holiday look by LoveMelisaMichelle. It's a gorgeous look and I'm obsessed with purple shadows sooo it's destiny. I also enjoy her tutorials because she uses a lot of drugstore products and her voiceovers are actually fun to listen to. She isn't mechanical like some other gurus.
.
.
.
I recently discovered RissRose2 on YouTube and was instantly in love. She is hilarious. Her tutorials are bomb. And she's a mommy to some adorable twin girlies. She's real, she isn't totally done up in all of her videos and I think I found my newest online/imaginary BFF! This video was hilarious… only she could make juicing into a gangsta experience.
.
.
.
I've been a huge MakeUpByMel lover for like the last 3 years. And the "What's In My Bag" videos are always fun to watch. Check her out! 🙂
.
.
.
This tutorial by CarliBel55 is super easy and so freaking cute. I'm kind of obsessed with big buns right now and this video gave me my fix. Plus I LOVE how she starts the video 🙂 Great song. Great words.
.
.
.
Finally, a video to make you laugh. Watch it all the way through. It's freaking hilarious!