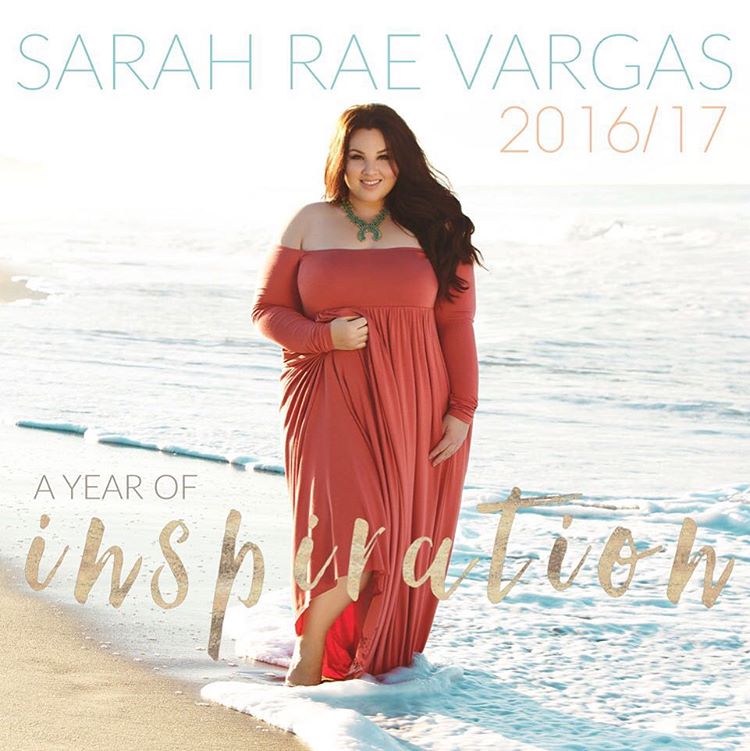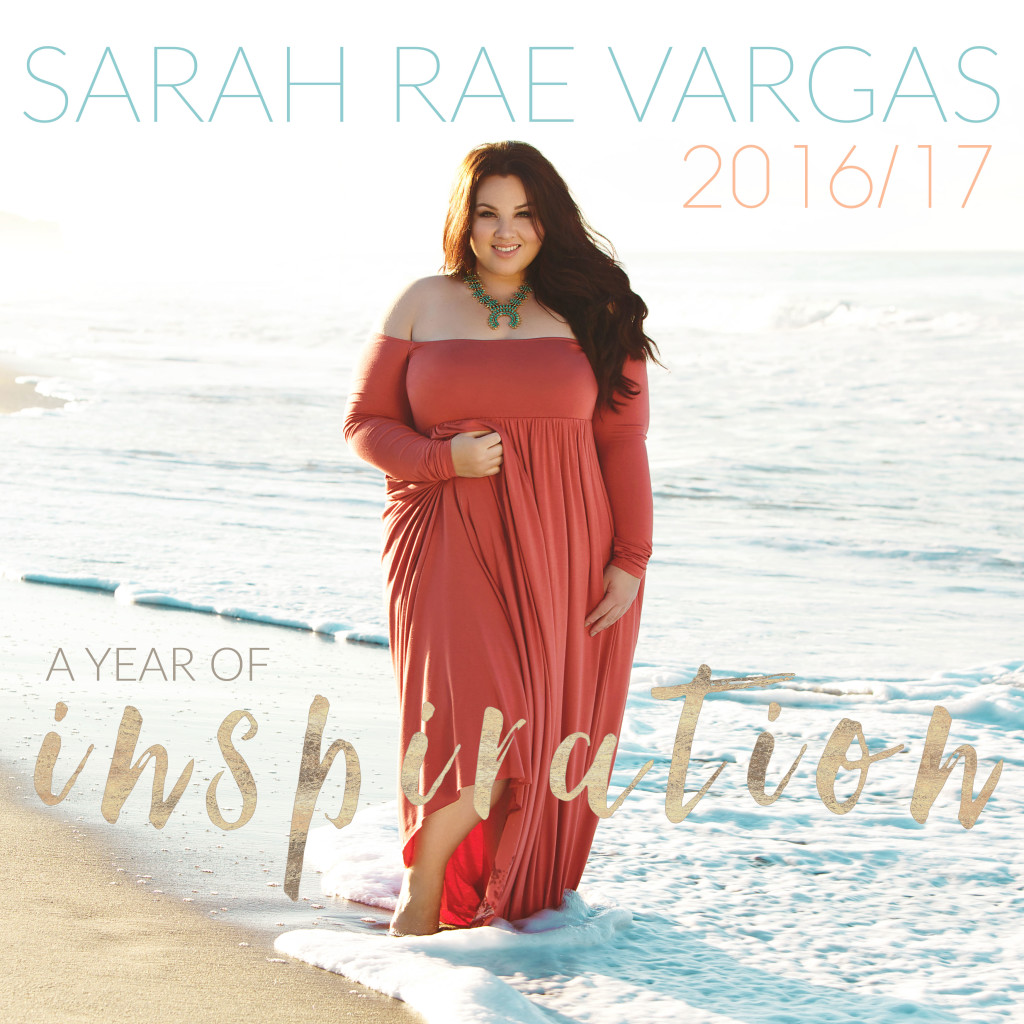 It's here! The day has finally arrived that I can share with you what #theSRVproject is all about! I can't express to you how incredibly excited I am to release this project. So what is it? With the help of an incredible team, we've created "A Year of Inspiration" which is the first ever body positive 16-month wall calendar and members-only guided journey through personal improvement.
It's never been done, so you might need a little more clarification on what exactly this journey of empowerment and self love includes. Not to worry, I have lots of details and a break down of what's included on SarahRaeVargas.com
The goal of this project is to help you think more critically and positively about your life. In my years online sharing my life and personal experiences, I've discovered what my viewers really need isn't another crop top or fatkini… it's to fix the insecurities that made them terrified of wearing those things in the first place.
The number one question women ask me is "How can I be more confident?" Sometimes, they ask me this in person and I've always wished, while looking into their expectant eyes, that I had a simple answer. I wish I could supply them with a few words that would change the trajectory of their lives. But I couldn't do that, because it's a journey, not a one stop shop.
That is what #theSRVproject is all about. "A Year of Inspiration" is so much more than a calendar. It's a journey that we are agreeing to enter together and we'll explore 16, thought-provoking themes personally selected by me based on my own experiences. From a sex Q & A mailbag, lessons on loving yourself and trusting intuition, the importance of respect in personal relationships, what it is like to feel different from others in your social circle and much more.
 Visit 
SarahRaeVargas.com
 for more information on
"A Year of Inspiration"
and 
PRE-ORDER NOW! 
We have special pre-sale pricing, free shipping*, and free extras available exclusively during the pre-sale!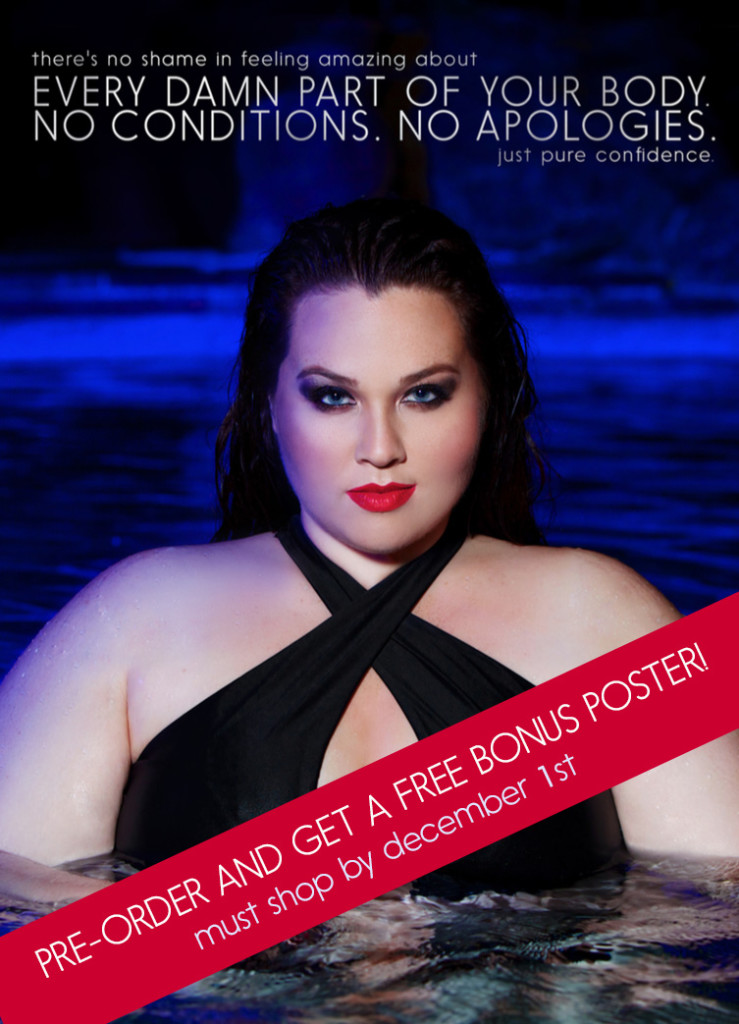 *Free shipping to United States and reduced shipping on International orders