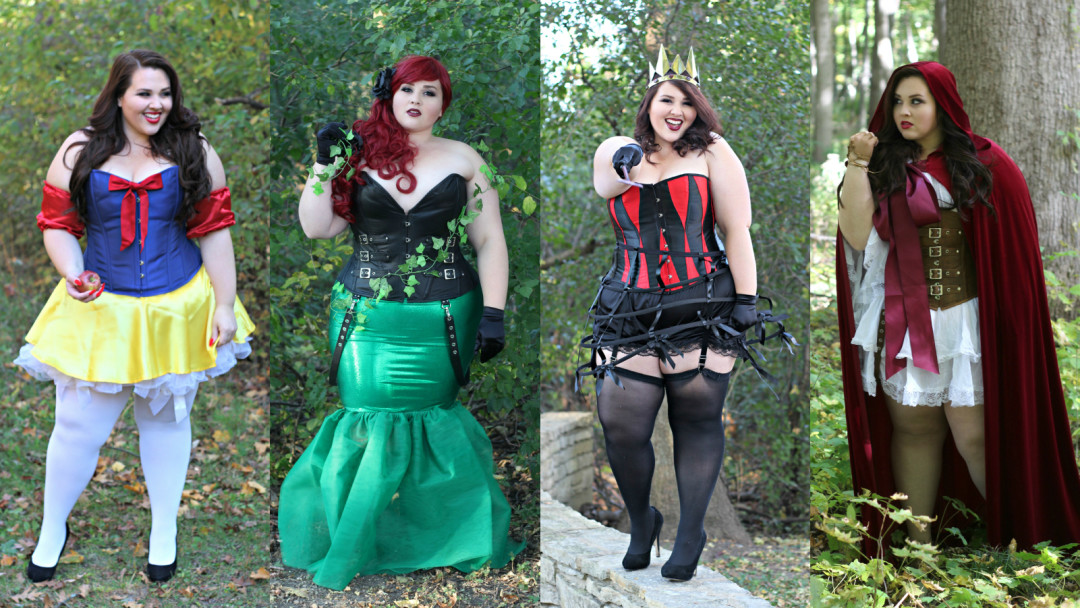 Halloween Lookbook 2015 [Plus Size Fashion]
Halloween is next week. Um, yay! My house is decked out in pumpkins and the most non-frightening decor the party store had to offer. Jaden is terrified of his own shadow and requests the non-scary stuff. I just filmed my new Halloween Lookbook featuring the best damn plus size costumes you'll ever find. They're all from Hips & Curves, of course. I did this last year, in case you forgot and many of those costumes are still available – so be sure to check out last year's lookbook!
Hips & Curves makes the best plus size costumes ever. They also have some seriously amazing bras, panties, and lingerie. I've never had a strapless bra that didn't completely suck, make my boobs look funny, fall down, or be uncomfortable until I started shopping at Hips & Curves. The basis of any great outfit is the undergarments you wear. This isn't sponsored by Hips & Curves, however, they were gracious enough to send me the costumes to show them off to you guys. They've also partnered with me a bit on my super secret surprise dubbed #TheSRVProject. But I've said too much already! 😉
On to the fun for this year. I decided to do a couple of costumes similar to last year's but with new twists and one that was totally out of the box for me, but really fun and kind of my favorite (don't tell the others!). Below are the photos for all of these costumes and be sure to scroll all the way down or visit My YouTube Channel to watch the visual lookbook!
Because I knew I would be showing a lot more skin than usual I sized up in anything that would be on the bottom half of me. It's better to have a little wiggle room when you are essentially walking around in your bloomers 😉
The Queen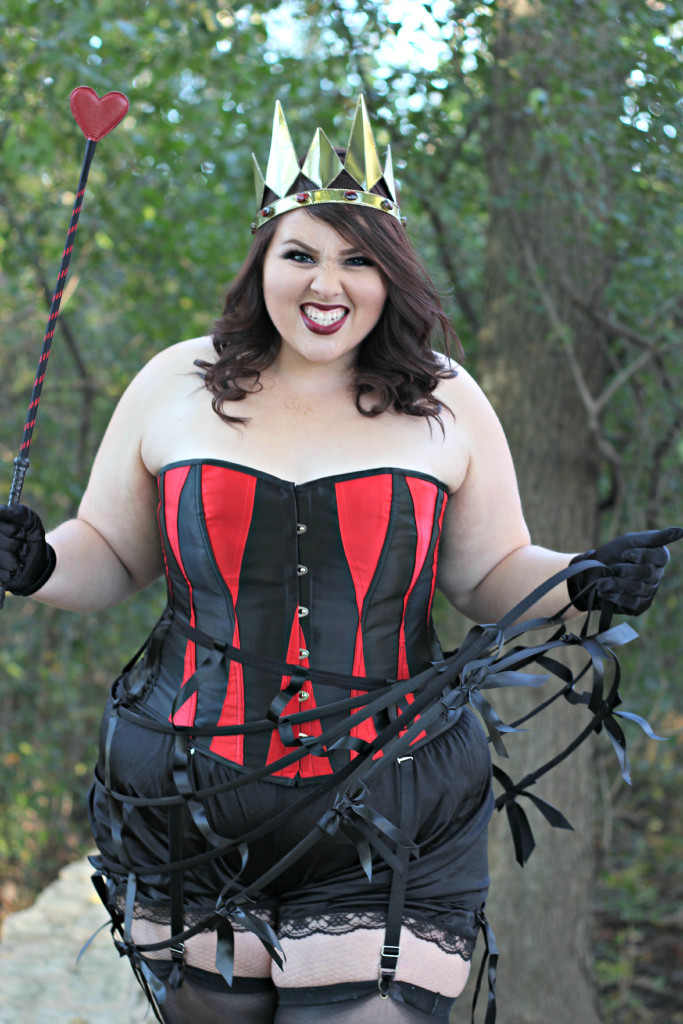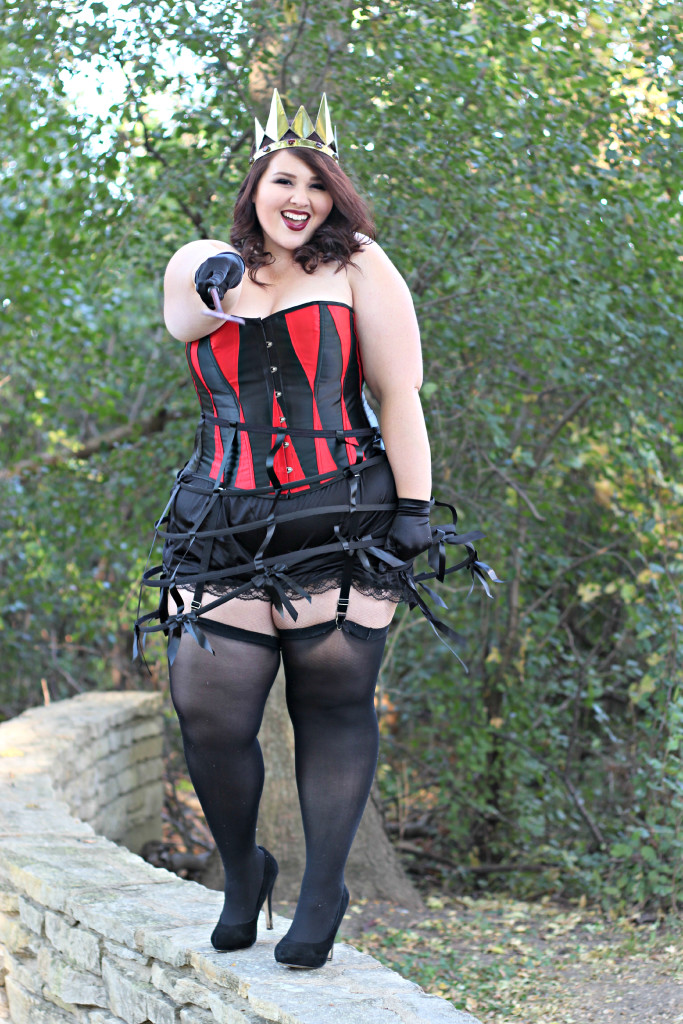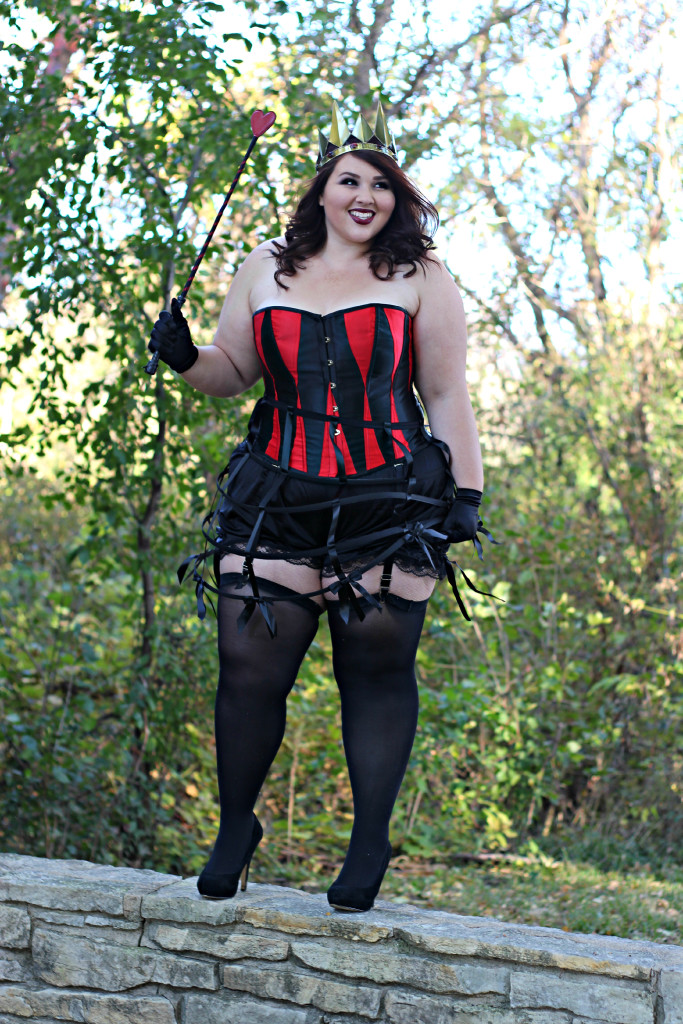 Wearing: Diamond Corset 3x, Hoop Skirt 1/2x, Bloomers 3x, Stockings 3/4x, Crown, Gloves, Riding Crop
Fairest of Them All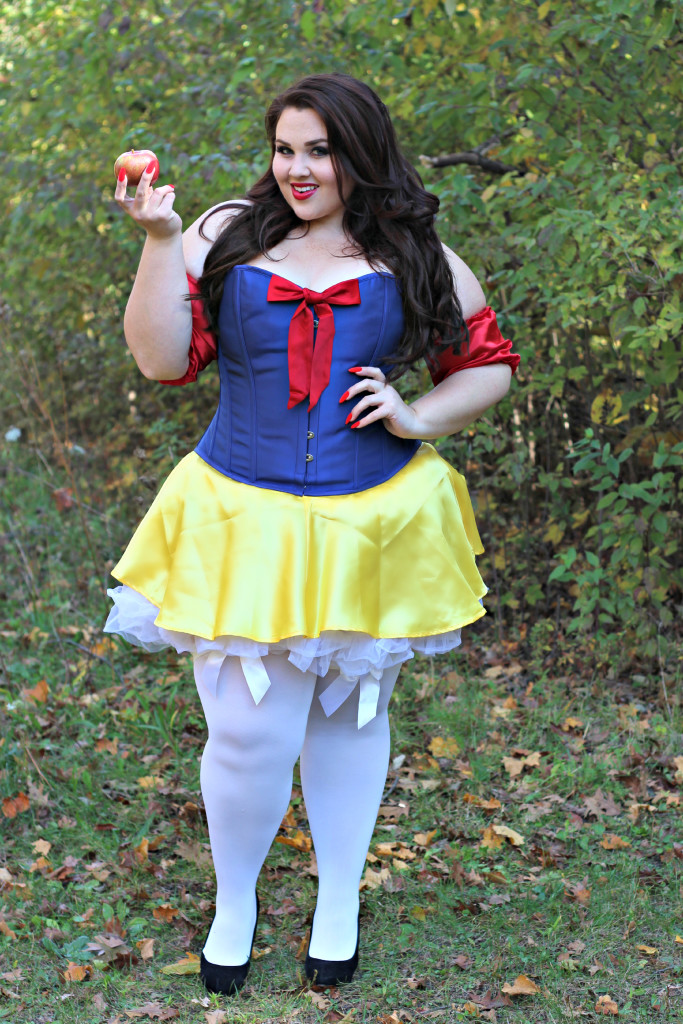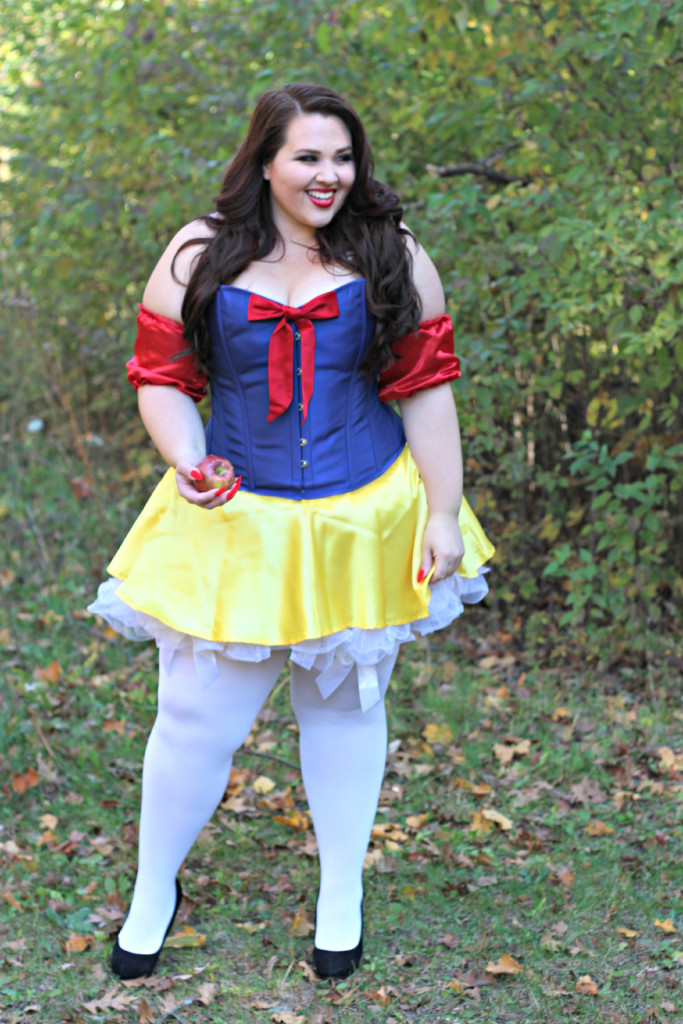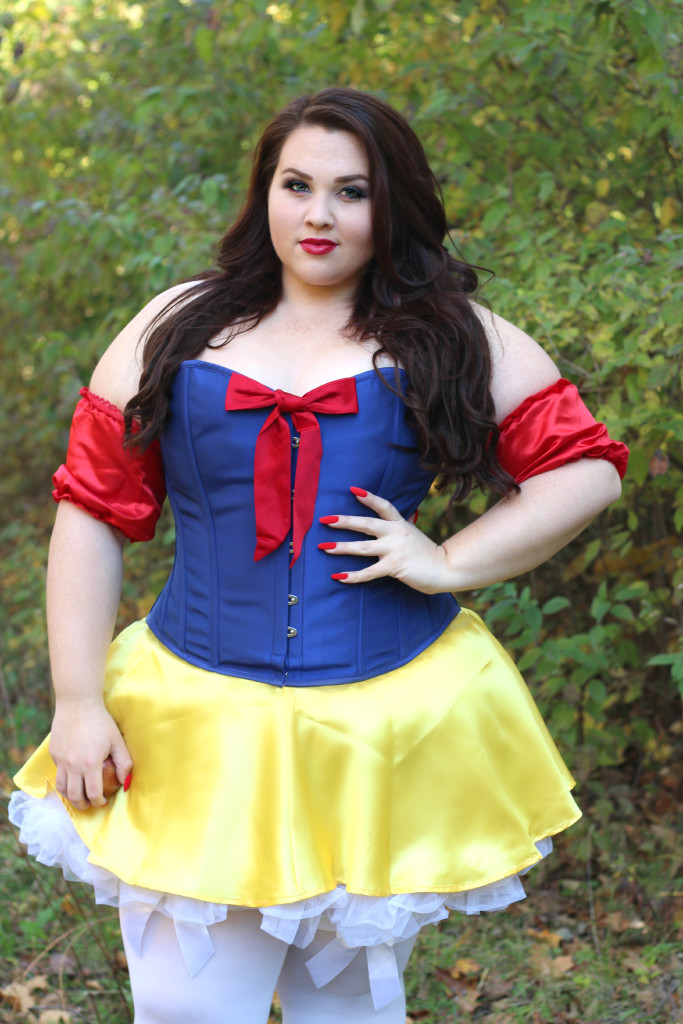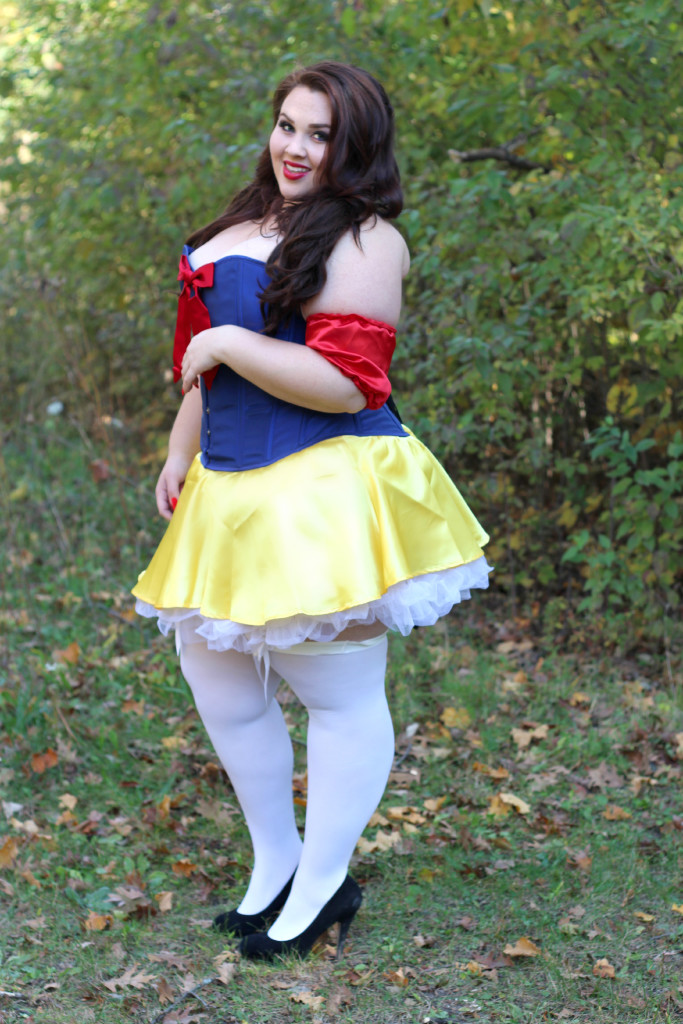 Wearing: Corset 36, Skirt 1/2x, Petticoat 1/2x, Sleeves + Bow, Tights 3/4x, Bellami Hair
Poison Ivy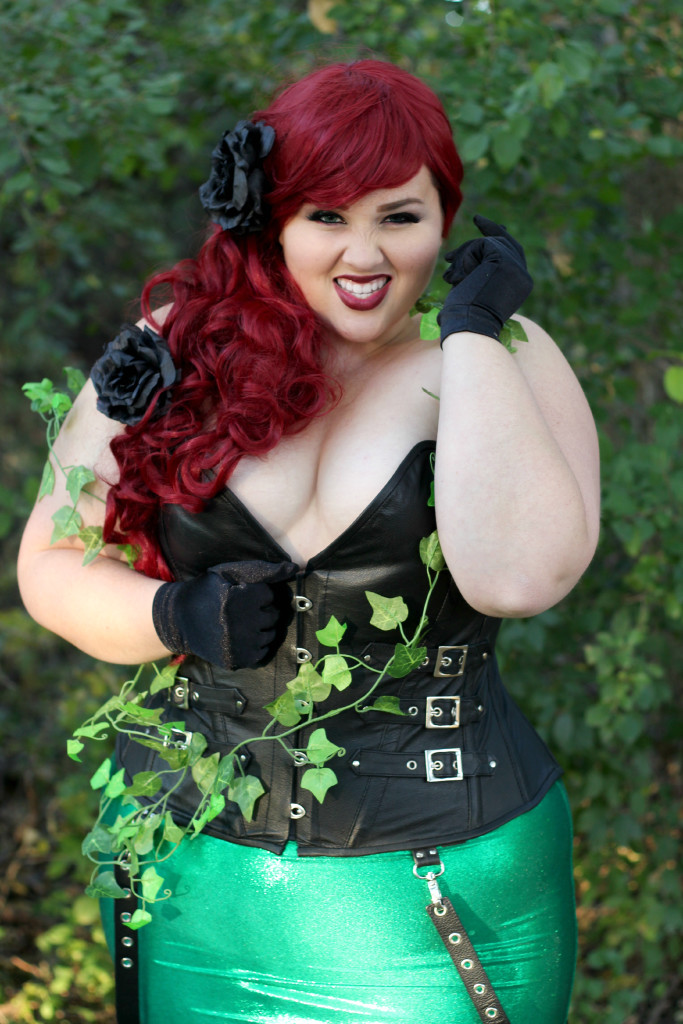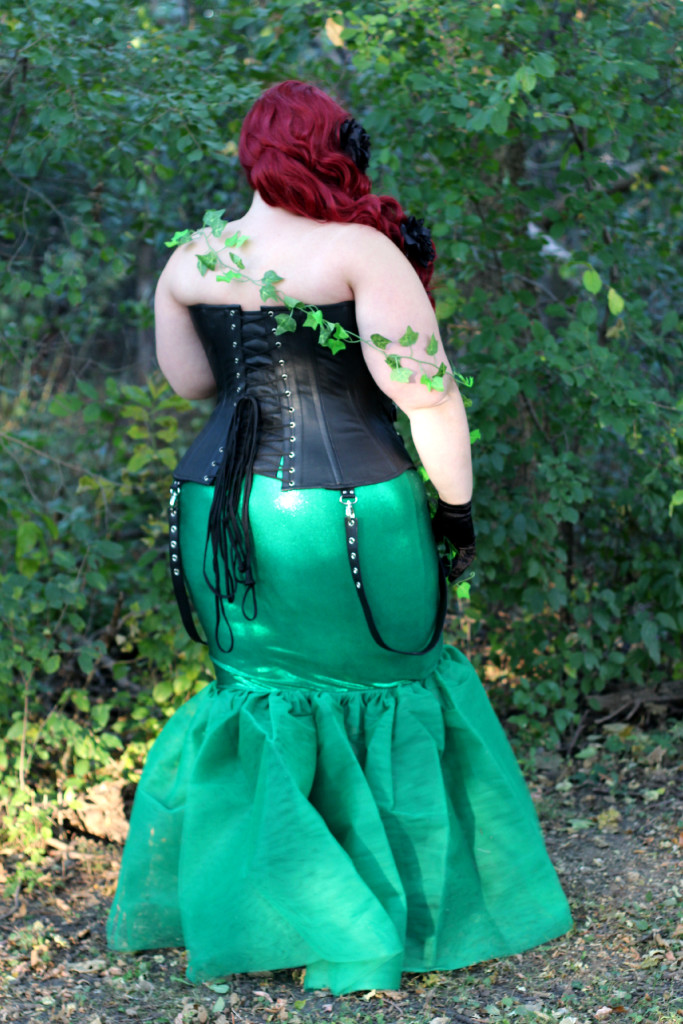 Wearing: Corset 36, Trumpet Skirt 2x, Leather Straps, Wig, Flowers, Gloves
The Woods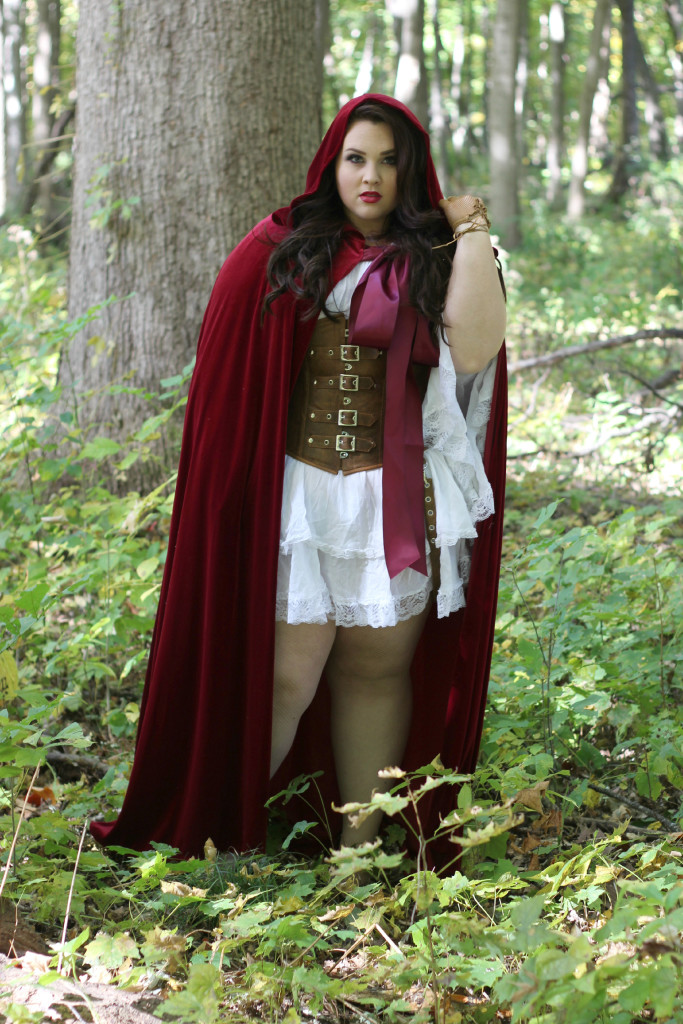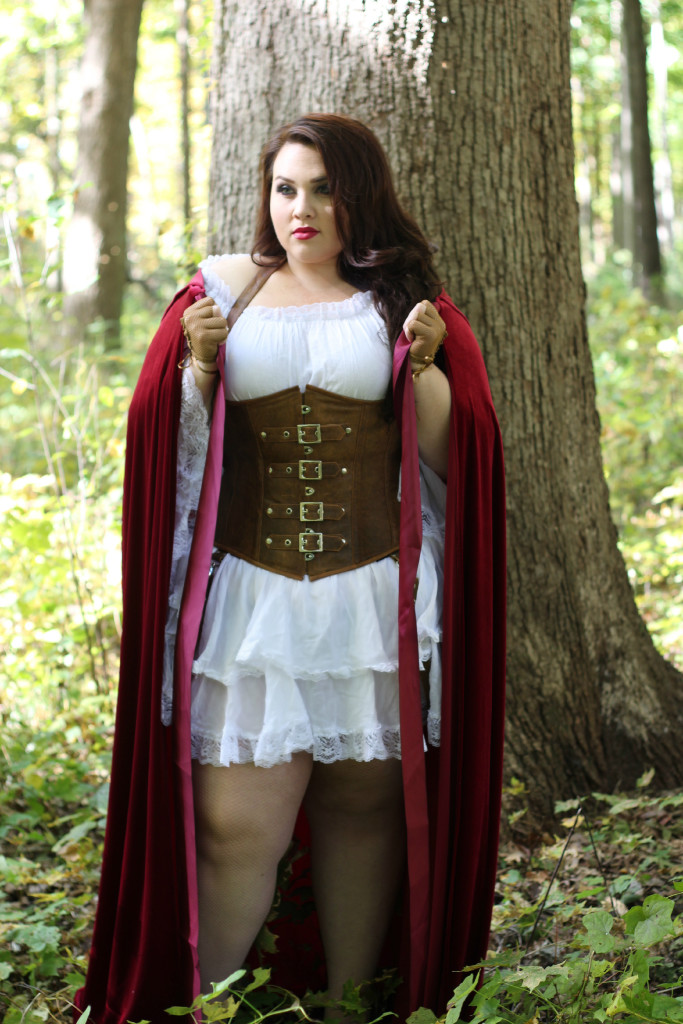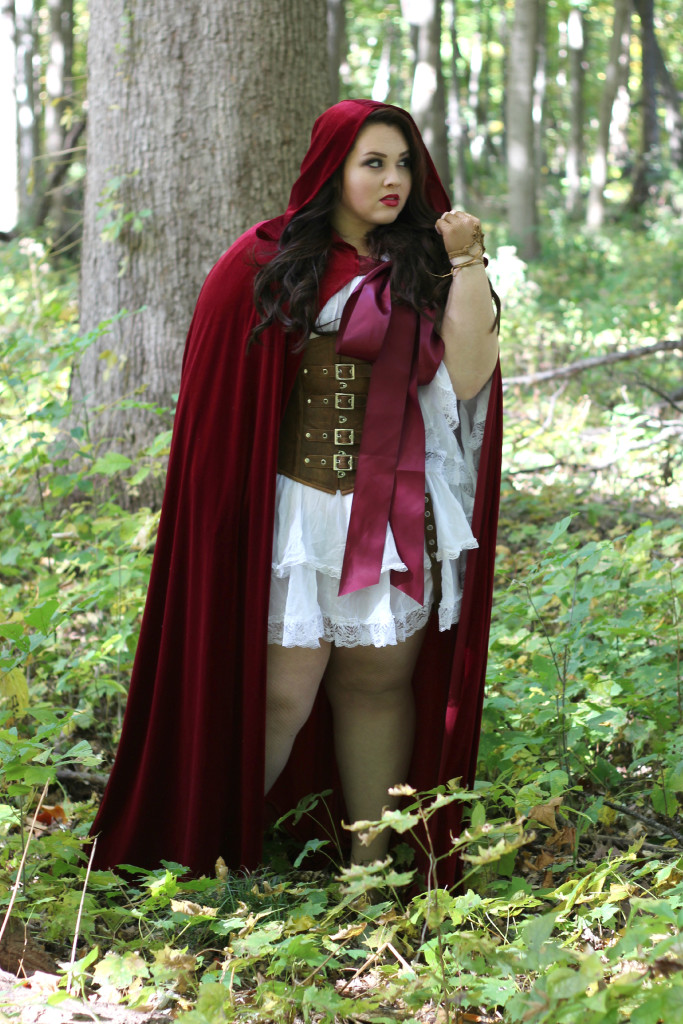 Wearing: Corset 36, Dress 2x, Cape, Leather Straps, Fishnet Tights, Fingerless Gloves
Happy Halloween!